18 Aug 2015
4 TED Talks Every Entrepreneur Should Watch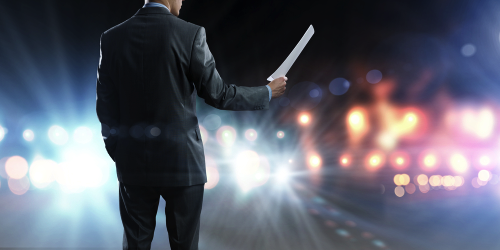 With so many interesting business conversations being had, it can be difficult to know which will be of most value to you. Most business readers would be familiar with TED Talks, but for those of you who aren't, the non-profit organisation is devoted to spreading ideas in the form of short, powerful talks. With a tagline of 'ideas worth spreading', the vast majority of the videos shared are of great value. We've narrowed it down to our top four TED Talks that carry the most important messages for entrepreneurs.
With over 23 million views, it seems many agree that Sinek's TED talk about leadership is inspirational. Simon Sinek is a leadership expert and author of 'Start With Why: How Great Leaders Inspire Everyone to Take Action'. In his 18-minute talk, he touches on the simple but powerful model for inspirational leadership, starting with the question "Why"? He believes that when leaders take a step back and ask why, there are some remarkable patterns in how they begin to think, act and communicate. Using examples such as Apple, Martin Luther King and the Wright Brothers – Sinek leaves everyone feeling motivated to become a better leader.
Short, sharp and effective is one way to describe this powerful TED Talk. At only three minutes in length, St. John condenses seven years of research and 500 interviews into a presentation about why people succeed. He touches on everything from passion to hard work and persistence, referring to his interviewees as 'TEDsters'. Using humour, he makes success seem attainable with his eight secrets, and leaves viewers with a clear picture of what success means on a large scale.
As a behavioural economist and author of 'Predicably Irrational', it's no surprise that Dan Ariely shares valuable insight into the decision making process. Using classic visual illusions and his own research findings, he explains that we are not as rational as we think when we make decisions. The somewhat shocking findings discussed in this TED Talk are of value to all business people, but particularly those in a decision-making role. Ariely questions the forces that influence our behaviour and makes us recognise the irrational ways in which we often all behave.
As a successful entrepreneur and marketing guru, Seth Godin has plenty to say when it comes to the marketing of ideas in the digital age. He explains that in today's business environment with too many options, our natural choice is to just ignore ordinary ideas. When it comes to getting our attention, the bad or bizarre ideas are the ones which are more successful in comparison to the boring ones. If you're wondering how to make your idea stand out, this TED Talk will make you rethink how you reach customers, and how you share your ideas.
What do you think?
Do you have any other TED Talks to add to the list? Comment below with your favourites and those which you believe will be of value to the AIB community.
This article was written by Laura Hutton on behalf of the Australian Institute of Business. All opinions are that of the writer and do not necessarily reflect the opinion of AIB.