14 Oct 2014
Travel Advice for Business Professionals – Part 1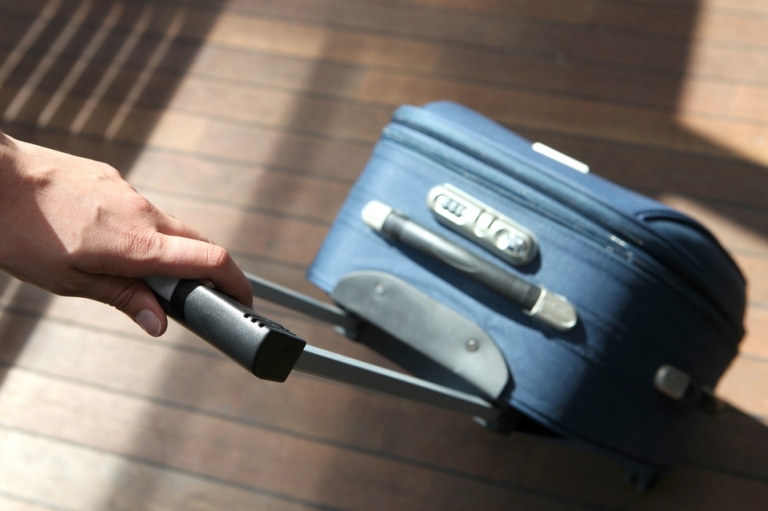 Despite an incredible increase of the use of technology in business, and the popularity of video conferencing, there is often still a requirement for business executives and managers to travel interstate and overseas – either for meetings and conferences that need to occur in person, to monitor production or service, or even just to form networks with key staff members or influencers. Often, travel is seen as troublesome for many business people – so we have some pieces of advice for you to implement before your next business trip.
In this post, the first of a multi-part series on the Official AIB Blog, we will introduce a few of the most important things to consider when travelling.
Double Check Everything
Travel requires a great deal of careful organisation – but often, important details or notifications are unintentionally overlooked or ignored. Before embarking on a business trip, ensure that the name and details on your boarding passes and relevant reservations match to your current ID – this will save time at airports, hotels and car hire services – and ensure that your flight times and dates are correct, and correspond with your accommodation booking. It will only take you a few minutes to review, but it may save you time and create a less stressful travel environment for yourself.
Manage Your Time
It's easy to get swept away and distracted, especially when a business trip is just one facet of a longer working week. Ensure that you allow ample time to travel to the airport the day you're travelling – don't rely on light traffic or good luck. Additionally, always make sure you leave extra time in case of security delays – it can be hard to predict what delays you may face within an airport.
While you are away on your business trip, make sure you use your time wisely. What you consider "wisely" is entirely up to you – some executives choose to fit as many required meetings as possible in a short space of time, whereas others prefer to spend more time covering more bases, to avoid further trips. It's your choice, but whatever you decide – follow it through. It will make your trip more structured and bearable.
Take Care of Yourself
This one is probably a given, but when you're travelling, you'll likely want to make the most of your time. The best way to do that is to take good care of yourself – eat well, sleep solidly, and ensure that you listen to your body. This especially applies for long-distance travel and international travel – jet lag can be a real drain throughout a business trip, so do what you can to minimise the negative effects.
Manage Your Finances
Many businesses will have systems in place for travel and the related expenses. Whether it's through a company credit card, expense reporting or travel allowances, pay attention to your finances as you travel. It can be so easy to overspend when you're exploring another city.
If you're travelling internationally, then make sure you are aware of their currency, the current exchange rate, and availability of ATMs or credit facilities. There are many nuances to currency around the world – it's worth taking the time to investigate what the best course of action may be for you. Also, ensure you have a back-up plan in place, either personally or through the company, should the worst happen.
Embrace Language and Culture
Travelling internationally can be a challenge for many business people, purely due to the many language differences and cultural adjustments that must be made. Make an effort to learn the traditional business customs most commonly found in your destination – it will likely make your trip less stressful overall. If possible, learn a few key phrases to help bridge the gap between you and your newfound business associates.
Pack Lightly
So many people fall into the trap of over-packing when travelling – regardless of the reason for travel. Business people can do this also – taking multiple complicated outfits for a reasonably quick business trip. Pack sensibly – crease-resistant, wash and wear clothing is essential for business trips, especially whirlwind trips.
Often, business people will avoid check-in luggage on flights to minimise time spent in the airport, and minimise the risk of missing bags – so use the space you have wisely.
Take Advantage of Loyalty Programs
If you are a frequent flyer, or your company regularly utilises a particular airline for their business requirements, try to use that to your advantage. A wait at the airport, especially if for any reason you have been delayed, is made much more comfortable if you have access to an airport lounge. As a frequent traveller, join loyalty programs wherever it is feasible to do so – you may be grateful for the extra space or the access to lounge amenities later on.
It's also common now for upgrades and specific seats on planes to go to frequent flyers over regular passengers – aisle seats, exit row seats and the coveted upgrades are generally reserved for loyal flyers, so being a member is worthwhile for those who have specific seating preferences in economy class.
Upgrades
Similar to the point above, upgrades generally go to loyalty program members, but there are a few things you can do to increase your slim chances of a well-timed upgrade. The first is obvious – be polite! Those in the customer service industry will always be grateful to the passengers who smiled, said hello and asked how their day was going over those who were unnecessarily rude or surly. If there is an opportunity, being polite is the best way to find out about it.
The other key to successfully scoring a rare upgrade, is to dress the part. If you arrive at the airport in workout clothes, you likely won't be upgraded – but if you are dressed for business, in corporate attire or a suit and tie, you are far more likely to have your seat allocation moved further up the plane.
Company Policies
Before you travel anywhere for business, make sure you are aware of what your company policies are for travel. What expenses will you be reimbursed for? What will the company organise and what travel plans will you need to manage yourself? Is there a policy regarding hire cars, cab fares or other transportation? Check with your superiors, or whoever it is in your office who manages travel arrangements. They will be able to provide you with some helpful information to guide your choices whilst you're travelling.
What is your must-follow rule when travelling for business? And can you see yourself utilising any of these tips? Let us know in the comments below. And don't forget to watch our blog next week – in part 2 of our travel series, we'll be bringing you a more detailed list of what to pack and what to avoid on your business trips!
This article was written by Simone Ball on behalf of the Australian Institute of Business. All opinions are that of the writer and do not necessarily reflect the opinion of AIB. The following sources have been used to prepare this article: Australian Business Traveller, Entrepreneur, and Forbes [1], [2] and [3].