Alix Shambler
"Pulling everything together" with a specialised Finance MBA from AIB
Industry:

Accounting & Finance

Mode of study:

Distance Learning

Location:

New South Wales

Programme:

MBA (Finance)

Themes:

Duration,Practicality

Motivation:

Wants Formal Qualification

Challenges:

Frequent Traveller

Seniority:

Mid-Level
created on 24/09/2015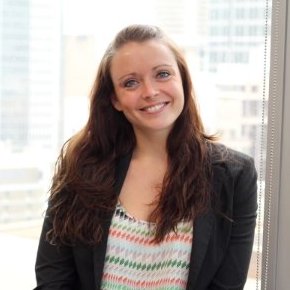 People come to study an MBA from a variety of backgrounds – there are many people who have been in business for years, others who come from a completely different technical background. On occasion, there are students at the Australian Institute of Business who are both.
Alix originally completed a chemistry degree in her native England, before finding herself immersed in the executive business environment in Australia. After a decade in business and human resources, she was looking for a way to formalise the knowledge she had gained through her years of practical experience – which is when she began researching an MBA.
"I wanted something that was going to give me some formal business qualification on my CV, and give me a rounded understanding of business as well."
Alix elected to study a specialised Finance MBA programme via Distance Learning, which she graduated from in December 2013.
"There were areas in the MBA that I hadn't looked at before, in particular the finance side of things, which was specifically why I chose that."
The flexible nature of the AIB course was of great appeal – having been recommended to the programme by some of her colleagues, Alix found that the fast-tracked, flexible nature of the MBA course was suited to her lifestyle and work commitments.
"I didn't want to start a degree that, three years down the line, I was still doing. I wanted to ultimately work hard and get the qualification quickly."
Alix chose to create a flexible timetable around travel commitments, which had her completing her entire MBA in around 16 months.
Her role as Senior Change Manager at Bankwest is vital in supporting the change projects being undertaken by her organisation, which is a growing regional bank that is part of the wider Commonwealth Bank network. Her role is to help initiate strategic thinking, develop solutions, and ultimately implement those solutions for the various change projects that are in progress within the business.
"The subjects in the MBA, such as Strategic Human Resource Management, Operations, Leadership, and Governance were able to give me a holistic view of an overall business," Alix said.
In terms of the period of study, Alix's advice was for current and future students to take the time to organise themselves adequately for study.
"I'd recommend taking those first couple of months and making sure you've got no social things on, but from then on I think it's just about being really organised – it just takes a little bit of getting back into the mindset of studying. Make sure that you've got a couple of Saturdays or a couple of Sundays that are cleared out and a couple of evenings – so that you can balance your work life, your social life and the MBA."