Amanda Dunbar
Amanda contributes more to the arts community with an MBA.
Industry:

Transport & Infrastructure

Mode of study:

Distance Learning

Location:

South Australia

Programme:

MBA

Themes:

Achievement,Practicality

Motivation:

Personal achievement,Wants Formal Qualification

Challenges:

Family Commitments

Seniority:

Mid-Level
created on 16/06/2015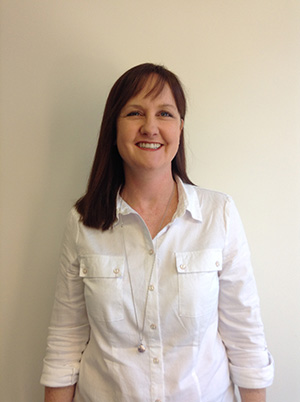 Amanda Dunbar embarked on the journey to complete her AIB MBA to enhance her knowledge and passion for management. She felt she was lacking the formal qualification and skills to excel in her career and reach her life-long goal of contributing to the arts community.
"In many of my positions I have supervised staff, but I always felt as though I was lacking the formal skill set to lead staff. The MBA has provided me with the in-depth knowledge and the confidence to lead as well as integrate business objectives with human resource management and leadership. Armed with my AIB MBA, I believe that I can reach my future goal to successfully implement strategies to encourage growth and synergy within the work environment," she said.
"The MBA has also enhanced my corporate governance knowledge, which I hope to utilise within the Arts community. As giving back to the Arts community is a life-long goal of mine, I hope to contribute my knowledge in the not too distant future."
With the knowledge gained from her MBA, Amanda now understands the mistakes that her previous workplaces – in the arts industry – were making, as well as how to avoid the problems herself.
"The MBA is highly applicable and has been interesting to apply in my current role. However, it was also interesting to see why the company I had come from previously hadn't been so successful. At the time, I could see it wasn't working, and was having financial difficulties, but I couldn't quite understand why. Having done the MBA, I now see why."
The highlight of Amanda's study experience with AIB was how it encouraged her to broaden her horizons in order to better understand the concepts in practice.
"The MBA modules encouraged me to read more broadly. I would never have thought of reading Hilary Clinton's biography to understand more about leadership and leadership styles. Although, I found the book to be really enjoyable as it applied leadership theory into a real-world scenario. I would have never thought I could get through something like that, if it wasn't for the structure of the AIB programme which encouraged me to broaden my reading and thinking. It has been really beneficial to me."
As a mother of two children, both under the age of 10, juggling work, home life and study was a challenge for Amanda. But by applying her own strategies, she was able to fit everything into her busy schedule.
"Maintaining a healthy work-life-study balance was really difficult. I have to say, as a mother I felt really guilty that I wasn't spending enough time with my children. So I ended up being very diligent with the kids. I would get home, we would have tea, and then I would have my homework time. So at a certain point – say, 7.30pm, I would say 'now it is my time' and I would start my studies. While it was hard, I wanted to be a good role model for my children and show them that in life you have to work hard to achieve something."
Overall Amanda thoroughly enjoyed the AIB MBA programme and would highly recommend it to others.
"I really enjoyed the course. I found it so rewarding, I couldn't recommend it enough. Everyone I speak to, I say, 'Do an MBA through AIB.'"