Andrea Davey
Senior-level thinking and strategic change with the AIB MBA
Industry:

Accounting & Finance

Mode of study:

Distance Learning

Location:

Queensland

Programme:

MBA

Themes:

Practicality

Motivation:

Better Leader/Skills

Challenges:

Work Commitments

Seniority:

High-Level
created on 29/06/2015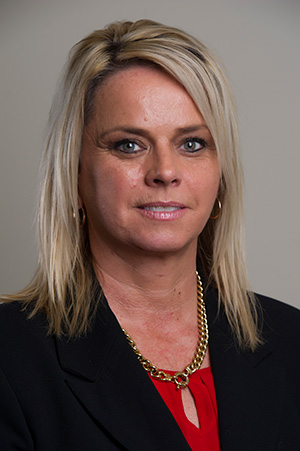 Attempting to balance a busy career with study was an ongoing challenge for Andrea Davey, who was promoted twice during her MBA journey, graduating in 2012.
Now Regional General Manager at Westpac on the Gold Coast, Andrea says a key benefit of AIB's MBA programme is its relevance to the working environment.
"My MBA contributed to my new roles by giving me the ability to apply strategic thinking across a number of functions – from management, leadership, and operational perspectives," she said.
"It gave me the ability to sit back and look at the business holistically, from a more senior level."
As part of completing AIB's work-applied MBA, Andrea directly applied every new module learnt to her role, managing to improve the business through her studies.
"One of the big changes we made was in the operations and processing unit and the way we processed customer transactions," Andrea said.
"We worked together with other parts of the business to be able to have that process outsourced to an external party so it wasn't taking up too much time in front-of-house where we serve customers every day," she said.
"The result was that our staff were spending more time with customers as opposed to back office functions processing a high corporate's banking."
AIB's distance learning model particularly appealed to Andrea because it gave her the flexibility and control over her schedule that allowed her to stay committed to her goals.
"When you have a lot of responsibility and commitment in your job, you can't always be committed to going to class at a certain time, so being able to work at my own pace and allocate my own study times worked for me and my schedule," Andrea said.
"I prioritised my work, then allocated time to spend doing assignments, and worked my social life around my study," she said.
"Instead of going out every weekend in a month, I would only go out twice a month."
But the sacrifice was worth it, according to Andrea, who says having an MBA is not only an important qualification, but that it has given her key skills that have added to her professional success.
"My MBA enabled me to be a better leader, to look at things more strategically, and be more organisationally-focused," Andrea said.