Andrew Werner
How Andrew fit the MBA into his busy life
Industry:

Transport & Infrastructure

Mode of study:

Distance Learning

Location:

Australian Capital Territory

Programme:

MBA

Themes:

Career Goals,Work-Life Balance

Motivation:

Better Leader/Skills,Promotion

Challenges:

Family Commitments,Work Commitments

Seniority:

Mid-Level
created on 19/01/2015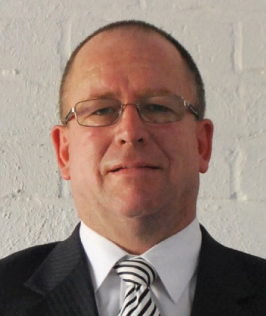 Working in a senior operational role for Air services Australia and with a family to take care of, Andrew Werner already had a lot on his plate before he decided to take on an MBA. However, after speaking to a colleague who had just undertaken an MBA at the Australian Institute of Business, Andrew decided it was a challenge he could tackle.
"I guess I wanted to develop some skills that I thought I lacked in the business space. I've come up through a specialist field and through participating in senior management roles, it became apparent to me that there were certain aspects to my skills set that were lacking. In particular, I wanted to make myself more marketable from an international perspective," said Andrew.
So how did Andrew manage to balance his work and study?
"I started with a routine at the beginning of my studies and I tried to maintain it. It was difficult, but I found that for me, the best time to study was during the evenings when the kids had gone to bed," said Andrew.
"I was working around 50-60 hours per week and studying for at least 15 hours per week. However, my employer was very supportive of my studies and once or twice I took some study leave, which was very helpful."
Whilst Andrew had done a lot of professional development, taking on an MBA meant that he quickly had to find the most efficient study methods to manage his workload.
"I hadn't studied in earnest in some time, so with regards to getting back into the study routine, I had to find the best techniques that would work. It was a bit of trial and error, but instead of reading every line, I learnt to scan, highlight and focus on grasping concepts rather than getting stuck on details," said Andrew.
Andrew has no regrets about doing the course and although he admits it took a lot of time out of his life, the benefits were worth it.
"At the time when I was studying the MBA, I was in a senior operational role. I have now moved into a senior training role, focusing on the delivery of accredited training, where I manage the instructional staff and oversee the information delivered to staff," said Andrew.
"I think the MBA has given me a more holistic overview of things like human resources and finance, outside of the scope of what I knew. In some cases it actually cemented certain beliefs around what I was already doing and this was useful as well."
"The importance of having done an MBA is around my future and the doors it can open with regards to senior management roles. Perhaps one day I will want to move away from what I'm doing and possibly move into an international role. With an AIB MBA I feel that I am well equipped for the future.