Ankush Chowdhary
MBA enhances technical background
Industry:

Community Services & Development

Mode of study:

Distance Learning

Location:

International

Programme:

MBA

Themes:

Duration

Motivation:

Better Leader/Skills

Challenges:

Life Commitments

Seniority:

High-Level
created on 14/01/2015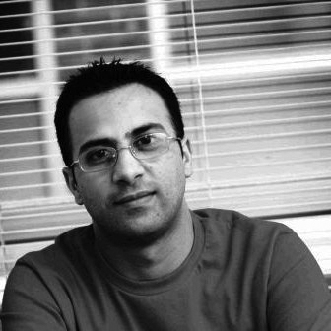 As a Technical Solution Manager, Ankush Chowdhary recognised that although his Bachelor in Computer Science enabled him to understand the technical aspects of his work, he needed to develop his understanding of business management.
Ankush wanted to improve interactions with customers and clients and look at developing skills that could further his career.
When he commenced his MBA search, Ankush was working full time and had a family, so he required a course that would be flexible and allow him to maintain balance. Upon discovering the Australian Institute of Business (AIB) MBA Ankush was impressed with course's structure, its 12 month timeframe and the option to study externally.
"When looking for an MBA the biggest issue for me was time commitment.The AIB MBA course was very flexible and I liked the structure," said Ankush.
"Having an understanding of accounting and business management was very important to me and was something that I wanted to improve, and did so through studying the AIB MBA."
Ankush, like many graduates of the  AIB  MBA, chose to take advantage of AIB's 'distance learning' model and graduated in September 2012. Before taking on the AIB MBA, it had been a few years since Ankush last formally studied. Although he initially   found getting back into the swing of studying challenging, Ankush ultimately discovered studying the AIB MBA to be a very rewarding experience, learning more than what the syllabus presented.
"I found the first 3 months challenging in terms of content and getting back into the discipline  of  study  and  time management,  but I have  now  learnt how to effectively manage my time and remain disciplined;  which  are  great skills on top of learning the course content" said Ankush.
"I would spend about 2 hours a day studying and researching and would often do this throughout the day– during my lunch breaks and in the evening – rather than sitting down for a 2 hour block. Nearing each exam I would study more. I have a family as well so I learnt to balance my time.  When assignments were due or exams were coming up I would study more."
Having been in the workforce for a number of years Ankush found that the AIB MBA course content, in line with his approach to studying, allowed him   to apply his own professional experiences to assignment  questions. Ankush recommends other professionals seeking out MBA courses to consider AIB's course so that they may do the same.
"Assignments were very realistic and relevant to the work I do. I found  with  studying the course that it's not just a matter of reading and  explaining what you've read. You understand the work and then apply it," said Ankush.
With the AIB MBA content delivered in a way that encouraged Ankush to reflect on his own workplace experiences, Ankush found studying whilst working had its benefits.
"As well as using what I'd learnt in the individual subjects in my work, I would also use my own experiences and reflect on them when answering assignment questions." "I would definitely recommend the AIB MBA to any professional looking to broaden their business knowledge".