Ashleigh Merriel
MBA puts Ashleigh on the right track for success
Industry:

Education

Mode of study:

Distance Learning

Location:

South Australia

Programme:

MBA (Entrepreneurial Management)

Themes:

Methodology

Motivation:

Better Leader/Skills,Promotion

Challenges:

Frequent Traveller

Seniority:

Mid-Level
created on 06/01/2015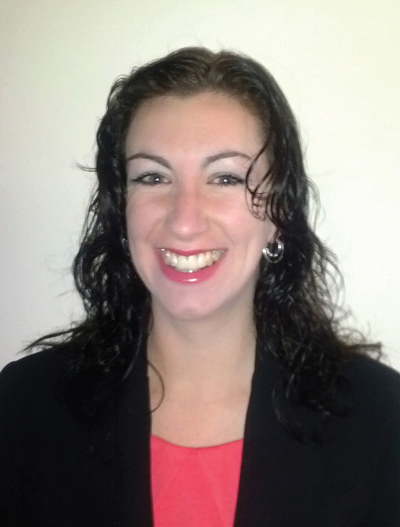 When Ashleigh Merriel was trying to find an exit out of the retail industry, she was looking for a course that would build on the qualifications and experience she already had.
In order to advance her career prospects, she turned to the AIB MBA.
Before I started the MBA, I had completed a degree majoring in public policy and sociology and a diploma in business management. I was running a furniture and home wares business with my mum, but I didn't want to continue with retail. I felt like I needed to do an MBA in order to fast-track my career," said Ashleigh.
"The timing was great, as I had also been offered a Project Officer role with Government Skills Australia in Adelaide and I felt that this was the perfect opportunity to undertake the AIB MBA onsite."
During her MBA studies, a change in circumstances meant that Ashleigh had to move to Tasmania. Luckily, the AIB MBA accommodated her needs and she switched from studying internally to distance learning.
"I found the AIB MBA to be extremely flexible. I began the course studying on campus, but when I had to move to Tasmania, I was able to complete the course via correspondence," said Ashleigh.
"I was impressed with how accommodating the Australian Institute of Business was. Once, I had to be in Sydney for work when I had an exam scheduled, but the staff at AIB were extremely supportive and I was able to complete the exam at another time."
Ashleigh was mostly working in temporary jobs whilst in Tasmania, but soon after the completion of her MBA, she gained a position back in Adelaide with Flinders University.
"I definitely believe my MBA qualification helped me achieve my current role at Flinders University, which I began at the end of November last year. I coordinate research activities for the Faculty of Health Sciences and in particular, I have found that the operations and strategic marketing units have come in handy for my role," said Ashleigh.
"I use the skills I learnt from the MBA every day. The person that I took over from at Flinders had been in the role for 22 years, so I had big shoes to fill. However, as I had come to the position with fresh perspectives, one of the positives of this was that I was able to find ways to run things more efficiently."
Not only did Ashleigh find that the AIB MBA improved her business knowledge, but the benefits also extended beyond this.
"When I was studying the course internally, I also found it was an excellent opportunity to meet professionals in other fields. I made connections that I otherwise may not have had the opportunity to make," said Ashleigh.