Bradley Hughes
The AIB MBA – A smart investment for lifetime value
Industry:

Retail & Sales

Mode of study:

Distance Learning

Location:

South Australia

Programme:

MBA

Themes:

Duration

Motivation:

Better Leader/Skills,Promotion

Challenges:

Family Commitments,Work Commitments

Seniority:

Mid-Level
created on 19/01/2015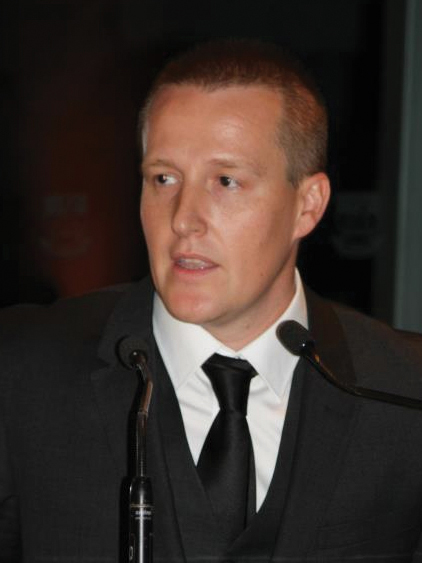 As a successful franchisee at Harvey Norman, Bradley Hughes was looking to give himself an edge over others in the field of retail.
In order to gain valuable skills and knowledge that he could apply to his role, he decided to take on the challenge of studying the AIB MBA.
"It's important to distinguish yourself from others in your field. In the field of retail, few people have qualifications, so I think the MBA gives me a clear advantage," said Bradley.
With a family and full-time work to juggle, Bradley needed a course that was achievable within a short amount of time, but still offered the same high standard of longer MBA courses.
"I chose the 12 month MBA because I liked that you could see the finish line clearly. This is useful when you're busy and working full-time," said Bradley.
"When I started the MBA I had a child, and by the time I had finished I had two children. You can definitely fit the MBA into your life as it's flexible and in my experience, it related directly to my work," said Bradley.
Through studying the AIB MBA, Bradley now feels that he can back up his opinions more readily, as he has gained more grounding in the theoretical side of business.
"Although I have always put forward my ideas, I now feel much more confident in doing so. I feel that I've done the work to make my opinions more valid and I have proven that I can walk the walk," said Bradley.
"The AIB MBA has given me more of a voice in meetings with other franchisees. In the past my views were purely based on opinion, but I can now support my views with facts. I therefore feel that completing the MBA has added a huge amount of value to my input into the company."
Overall, Bradley's experience at AIB was a very positive one and he sees studying an MBA as an investment in one's own personal development.
"My advice for those thinking of taking on the AIB MBA is to just do it. Purchasing luxury items such as expensive cars doesn't add value to your life, but the MBA is something you can keep forever and it will continue to hold value," said Bradley.