Carl Bezuidenhout
Defining business development and marketing strategy for on-campus students
Industry:

Marketing & Communications

Mode of study:

On-campus

Location:

South Australia

Programme:

MBA
created on 29/06/2015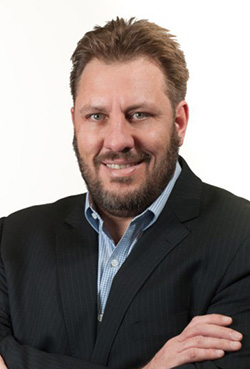 Having worked in a marketing environment for the past 20 years, Carl brings extensive experience from industries as varied as financial services and the motor industry to property and professional services to his role as local facilitator for AIB.
Despite being quite new to facilitation at AIB, Carl says his passion for teaching started at the Branson Institute in South Africa where he was helping underprivileged entrepreneurs looking for a formal start to create their own business.
"I wanted to continue this passion in Australia – develop a new network and use the preparation and application of the programme to keep my own skills sharp," he said.
As to what appealed to him about facilitating for AIB, Carl said it was the dynamic nature of the business degrees the institute offers.
"AIB offers an MBA which is respected and credible, yet achieves this because of their work integration philosophy in a short period of time relevant to other MBA offerings," Carl said.
"Because of the material you have just been exposed to, you can use it, you can test it, you can apply it," he said.
"You are seeing these new concepts, and in the work environment you have the opportunity for these concepts to come through in your thinking and in your speech and in the way you do things."
But despite his varied and extensive experience and academic qualifications including a Marketing Diploma, Bachelor of Commerce specialising in Risk, and an MBA, Carl is still humbled by the experience and insights of the students within his class.
"In a class of 20 students there are at least 20 original examples, personal histories, experiences and the like that have encountered a business problem we might be discussing," Carl said.
"I need to facilitate the discussion, extract the key issues from these views, allow for positive and constructive discussion," he said.
"It's important to find the big picture, explore differing contexts, and consider the academic content to give the MBA student a deeper, more informed view."
Asked what has drawn his passion for the field of Marketing, Carl says it's the psychology of the field.
"Most people perceive marketing as the 'T-shirts and Balloons Department,' but in my mind marketing percolates throughout the entire business," Carl said.
"Yes, if you are involved in a manufacturing business, or a mining business, or something like that, there's a whole other component to what you do in terms of what you make and what you sell, but how you do that, and how you communicate that, and who you engage with is marketing, and it's strategy," he said.