David Rowe
An MBA helps David transition into the corporate side of healthcare.
Industry:

Healthcare & Medical

Mode of study:

Distance Learning

Location:

Victoria

Programme:

MBA (Marketing Management)

Themes:

Methodology,Practicality

Motivation:

Wants Formal Qualification

Challenges:

Frequent Traveller

Seniority:

Mid-Level
created on 14/01/2015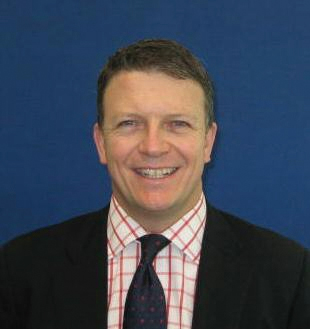 After working as a radiographer for a number of years, David Rowe decided to transition into the corporate side of the healthcare sector.
Without a formal business education behind him, David felt he needed to back up his work experience with a recognised qualification.
David looked for a course that he could manage alongside his work commitments and his first choice was the AIB MBA.
"I was working for a major multinational company with a lot of internal courses on offer. However, I wanted to earn a qualification that was widely recognised. I searched on the Internet and the AIB MBA looked to be an excellent adjunct to my professional experience," said David.
At the time of taking on the MBA, David was travelling frequently and needed a course that would accommodate his schedule.
"The external study format appealed to me, because it meant that I could balance my family life and my job. In particular, my job at the time involved quite a lot of travel to South East Asia, so I could not physically attend classes. I liked the non-traditional format of studying one subject per month, as I was able to arrange my travel around the four week blocks. The flexibility that the course afforded was great," said David.
Although David was working during the majority of his MBA studies, he found that he was able to manage both working and studying by planning his time and being organised.
"For the first half of the MBA, I was working full time. However, my former employer offered me a redundancy package and I thought it would be a good opportunity to focus on my studies. However, towards the end of the MBA, I was offered a position as Operations Manager with the Peter MacCallum Cancer Centre, so I was back to working full time," said David.
"The course was definitely manageable. I liked the format and I always knew what to expect, which made it much easier to plan and balance study, work and life".
"I found that I needed 20 hours a week minimum to study and this is not to be underestimated. I had to look for innovative ways to achieve that. At the time when I was working, I was getting up at four or five in the morning so that I could have my study done before going to work."
David now works as the MES (Managed Equipment Services) Business Development Manager for Siemens Healthcare. He feels that his approaches to his work have been influenced and enhanced through studying the AIB MBA and he now has the knowledge base and formal training to back up his experience.
"Whilst I had developed my skills organically in the field, I found the MBA to be an excellent way of formalising and implementing what I knew," said David.
"My approaches have become more efficient and effective and if I come up against difficult circumstances at work, I can pull the textbook out. My studies have provided me with options in the form of various models that I can consider to approach challenges."