Erwin Loh
AIB PhD provides the knowledge to mentor senior medical professionals
Industry:

Healthcare & Medical

Location:

Victoria

Programme:

PhD

Themes:

Achievement,Methodology,Practicality

Motivation:

Better Leader/Skills

Seniority:

High-Level
created on 29/06/2015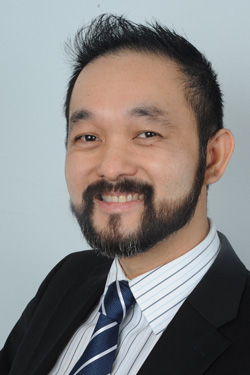 For Chief Medical Officer Erwin Loh, completing a PhD that had direct application to his work was a key reason why he chose AIB, and one of the reasons why he was able to apply his research back to his current role.
Working as the Chief Medical Officer at Monash Health, Professor Loh works with doctors in senior management roles and used this as the focus of his PhD thesis.
"Through my research I interviewed most of the chief medical officers in Victoria and all the medically-qualified CEOs and gained an idea of why they decided to move into that career," Erwin said.
The results suggested that doctors move into senior management positions in an unplanned, opportunistic, and transitional manner.
"They get to management positions before they do any training because they want to impact a larger population of patients as opposed to one-on-one patient interactions," Professor Loh said.
"They also prefer practical learning rather than academic learning."
Working off the results of his research, Professor Loh created a new framework around his findings, which is helping him in his current role.
He is a strong advocate of the practical learning model, describing relevance as its key benefit since research for the degree is completed within and applied directly back to the workplace.
"The nature of practical research is that you learn while you are completing it, and you learn from the results," Professor Loh said.
"You are either researching a topical issue or a group of people that you deal with at work, so you have access to the research topic and issues directly and can actually implement the project as part of your role," he said.
Professor Loh found several advantages to completing the study including the opportunity to network with peers in similar management positions and using his findings to both mentor others and develop training programmes for doctors who want to move into management positions themselves.
"Completing research in an area that you have an interest in means you are finding out information that is interesting to you, you are discovering something new, and you are contributing to the evidence based on the literature," he said.
"But you need to have the time, the commitment and the drive to see it through. You also need to have a good supervisor, and I was lucky to have a fantastic supervisor: Professor Chad Perry."
Motivated by the opportunity to complete research in an area of interest, obtain a doctoral qualification to pursue an academic career, and improving his research skills, Professor Loh has today gained this and much more from the qualification.
His research has been or will be published in several journals including the Australian Institute of Business Journal, the International Journal of Clinical Leadership, and the Journal of Health and Organisational Management.
To read Professor Loh's research findings, please visit http://journal.aib.edu.au/.