Ezio Forcella
Ezio takes on a tertiary degree for the first time and achieves success in his MBA
Industry:

Retail & Sales

Mode of study:

Distance Learning

Location:

New South Wales

Programme:

MBA

Themes:

Duration,Practicality

Motivation:

Better Leader/Skills

Challenges:

Limited Previous Study Experience,Work Commitments

Seniority:

Mid-Level
created on 14/01/2015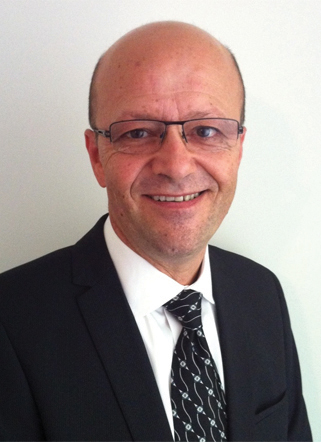 Following a year of dedication and focus, Ezio Forcella successfully completed his MBA through the Australian Institute of Business and is reaping the rewards of his knowledge and professional development.
Having gone straight to work after finishing school, Ezio always wanted to set himself the challenge of taking on university studies.
"I always thought that I was capable of achieving a university degree, but I had not yet attempted it. Completing the AIB MBA gave me a sense of self pride that I could achieve this goal," said Ezio.
Working as the Dealer Principal for Victory Motorcycles Sydney, Ezio is essentially the general manager of the store. He runs the dealership and is in charge of many varied areas, from human resource management, to sales, fixed operations and administration, just to name a few.
Having been in the automotive industry for twenty years, Ezio knew the industry, but through studying the MBA, he was able to gain a broader perspective of his role and improve some of his approaches to business.
"I've applied a lot of the knowledge that I learnt during my MBA. In particular, I can now communicate more effectively with senior managers up the line. The MBA has certainly helped me progress and build my knowledge," said Ezio.
Working almost every day at the dealership, Ezio's schedule was already quite full. However, he was lucky enough to have the support of his employer and his family when he decided to start studying.
"Before I began the MBA, I sat my family down and explained what I wanted to do. My wife said that if I wanted to do it, she would support me," said Ezio."Whilst I was studying, I was working six days a week in a retail environment. I had to fit my study in during the evenings and on Sundays when I would have my day off.
It was like having two full-time jobs, but the beauty of the AIB MBA is that it's flexible and you can fit it around your work schedule."
The format of the AIB MBA suited Ezio's needs and even though the course was fast-paced, he found that as he progressed, things became easier.
"The first subject was very daunting, as initially, it seemed like an awful lot of information to digest. When it got to about the third subject, however, I had worked out how to plan my time. It became easier to get through the workload after I had developed a systematic routine for studying," said Ezio."I looked at quite a few MBAs and I liked the format of the AIB MBA. I preferred focusing on one subject per month, rather than having to juggle multiple subjects at the same time."
For Ezio, the course was enjoyable and worth the sacrifices he made during the year.
"You have to give up a bit of social life, but it's worth it. I said to myself that doing the MBA would only take a year of my life and that's what drove me. I am now planning a holiday with my family and I feel better about doing it now, because I've earned it."
"My advice to potential students would be that if you start an MBA, commit to it and don't let anything distract you. The hardest part was in the middle of the MBA – the hump, but you just need to persevere with it. If you put the effort in, the reward will come."