Irene Stabelos-Jeffery
Sharing a Love of Learning at AIB
Industry:

Accounting & Finance

Mode of study:

On-campus

Location:

South Australia
created on 29/06/2015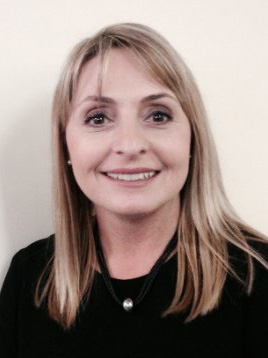 We're proud to say that, at AIB, we have a range of facilitators for a wide variety of backgrounds, who graciously share their knowledge and expertise to future generations of leading business practitioners. Our facilitators come from strong business backgrounds – and Irene Stabelos-Jeffery is no different.
Though she is a new edition to the Australian Institute of Business teaching family, Irene has a wealth of knowledge to offer to her students from her continuing expertise as a business practitioner. Her current role as a Transformation Manager for a leading Australian bank, helping to manage change processes, innovations and the implementation of new ideas across the business, gives her a wealth of experiences and stories to share with her students.
Currently, Irene primarily teaches the Performance Management subject in AIB's 12 Month MBA programme.
"I saw an opportunity to work within a higher education context, and I enjoy working with adult learners – this role with AIB allowed me to do this, outside of my current role."
From an adult education background herself, having completed a degree in Adult Education, Irene firmly believes in the importance of higher education for professionals.
"An individual can have what I call positional credibility if they've held a senior role for some time. However, I think an individual can have additional credibility if they couple the positional credibility with academic credibility. Academic qualifications can often positively differentiate individuals when applying for a new role and is often listed as an essential requirement for senior roles advertised. "
An advocate of the practical, applicable degree offered by AIB, Irene is pleased to be teaching from the Work-Applied Learning framework.
"The fact that learning is enriched through workplace projects ensures learning is timely, relevant and practical. The ability to critically analyse what you know and build on this knowledge from an academic or theoretical perspective is very powerful."
As a practitioner, Irene has a great deal of passion for her business endeavours – and she has learnt many lessons that she shares with her students.
"One of the most important things I've learnt throughout my time in business is that it's crucial to focus any effort on practicality, quality and experience. These elements need to be considerations for staff, customers and senior decision makers."
In regards to the future of education, Irene believes that there is more to come in relation to centred education, and technology.
"I think there will be an increasing focus on providing quality learner centred educational experiences, particularly within the context of an environment of rapid technological change."