Ivan Brown
From Employee to Employer of 100 staff with AIB's MBA
Mode of study:

Distance Learning

Programme:

MBA (Finance)

Themes:

Career Goals,Practicality,Work-Life Balance

Motivation:

Start Business,Wants Formal Qualification

Challenges:

Limited Previous Study Experience

Seniority:

Low-Level
created on 06/01/2015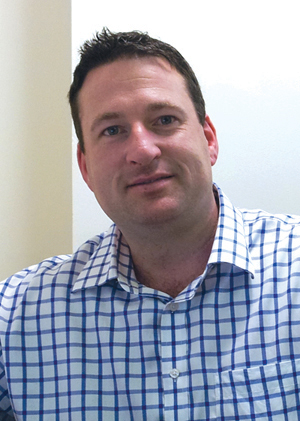 Shortly after Ivan Brown completed an MBA at the Australian Institute of Business, he used his newly acquired skills to launch a business venture with a friend. Twelve months later, Ivan's company, Community Training Initiatives, employs approximately one hundred staff.
"The highest qualification I had achieved was an advanced diploma, so I decided it was time to broaden my education and open the pathway for a career change," said Ivan.
Ivan and his business partner had previously been involved in the training industry, but had never run a business themselves. However, this did not prevent the pair from starting up and running a successful enterprise in the industry.
"Before I started the MBA, I was working as a public servant for the government. However, after I successfully completed the course, I saw an opportunity to start a business," said Ivan.
"Neither I nor my business partner had a background in running a business, but we were familiar with the training and assessment industry. With the MBA behind me and my experience in the industry, I felt that I had the skills to make the business venture work."
Ivan's company provides training and assessment services on behalf of TAFE colleges. As CEO of the company, Ivan must have an excellent understanding of business processes and financial matters. Running his own business, he has been able to lean on the information he learnt during the MBA.
Overall, Ivan found the AIB MBA to be exactly what he was looking for. The course suited his needs because of its flexibility and relevance.
"The knowledge I gained from studying the AIB MBA has been extremely useful. In my work, I often use a lot of the theories I gleaned from the human resources component of the course and put them into practice. The strategic management unit was good for providing the framework for making competitive strategies and of course the finance units were useful for understanding how to manage cash flow and things like that," said Ivan.
Because he wanted to get the most out of his studies, Ivan decided to major in a subject he felt was his weakness – finance.
"I never did mathematics or anything like that in high school, so I decided to major in finance for my MBA. I used this opportunity to push myself as I believe everyone should try to improve their weaknesses," said Ivan. "This approach has paid off for me and I now feel a lot more comfortable with understanding the financial side of running a business."