James Marroun
Bolstering a self-made business by undertaking tertiary study for the first time.
Industry:

Human Resource Management

Mode of study:

Distance Learning

Location:

New South Wales

Programme:

MBA (Entrepreneurial Management)

Motivation:

Grow Business,Wants Formal Qualification

Challenges:

Limited Previous Study Experience,Work Commitments

Seniority:

High-Level
created on 07/04/2015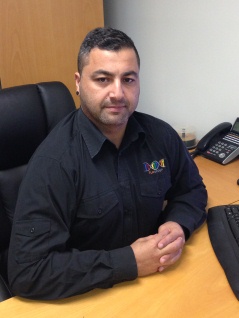 After establishing businesses in the recruitment and construction industry, James wanted to undertake tertiary study for the first time – and he found the solution in AIB.
Having completed the MBA programme, James has now gained more credibility amongst likeminded professionals and has taken a practical step toward the growth of his two businesses.
"Having run my own businesses for such a long time now, I always assumed I knew everything. But I was really surprised by how much learning I have actually got out of the MBA. The practical nature of the assignments and my final project were based on my own businesses which I found handy because it's a real life project that I can implement directly into my business."
"On a corporate and global level, the way I think and feel about business has changed and my knowledge has grown. The learning that I have acquired from my MBA will continue to help me develop better practices for my two businesses."
Although James has a very busy working schedule with two businesses, studying by distance learning gave him the flexibility to study when it suited him.
"Being my own boss and having the flexibility of distance learning, I could afford to take a few hours out during the working week, lock myself in my office and get my study done. With a family, having that flexibility and convenience to study at a time that suits me, gave me the freedom to have a healthier work-life balance. Also, having AIB post my assignments, readings and course materials for each subject in hardcopy made it a lot easier for me to learn on the go."
Whilst the intense nature of the MBA was challenging, James quickly learnt new study tips and tactics to ease the pressure.
"Without a background in tertiary education and having never been to university before, the beginning of the course was the most challenging. But after getting help from AIB, I learnt how to better structure the subjects and assignments and after that it got a lot easier. Also, once I completed a few subjects and got the hang of them, I developed a routine and I passed every subject."
James's AIB MBA will continue to be a great asset and addition to his successes.
"Studying an MBA with AIB was the best decision I've ever made. When I needed help I knew that I could call AIB and ask. I highly recommend the course to others. Overall it's a great course to do."