Janine Copelin
Fast-track to a senior role with an AIB MBA
Industry:

Accounting & Finance

Mode of study:

Distance Learning

Location:

New South Wales

Programme:

MBA

Motivation:

Better Leader/Skills,Promotion

Challenges:

Work Commitments

Seniority:

High-Level
created on 06/01/2015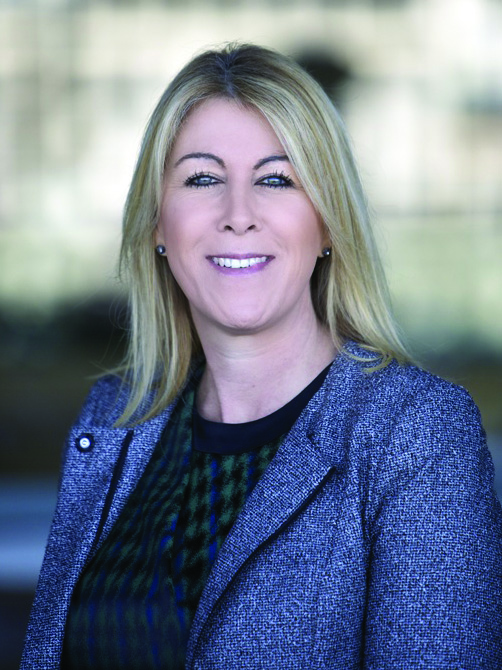 Shortly after having graduated from her MBA, Janine Copelin moved into her new position as Head of Retail Sales and Service Distribution Risk and Control for the Commonwealth Bank. She is proud to lead one of the tightest risk management frameworks of all the financial institutions in the world.
For Janine, studying the 12 month MBA at the Australian Institute of Business equipped her with the necessary theoretical knowledge to complement the practical skills she had gained through working in her former position as Executive Manager of Operations at the Commonwealth Bank.
"I was at the stage in my career where, although I had a strong sales background, I didn't feel that I had sufficient knowledge of the entire business process," said Janine.
Through studying the AIB MBA, however, Janine found all of the subjects beneficial to gaining a more in-depth understanding of her position.
"I gained a better grounding for my role. Before, I felt that my level of business acumen was at an intermediate level. However, I now feel that my level of business acumen is advanced," said Janine.
The course at AIB suited Janine, because of its flexibility and relevance to her position with the Commonwealth Bank. In particular, the applied learning approach of the AIB MBA was useful.
"I chose the AIB MBA because I didn't have the luxury of being able to stop working full time to do the course. I wanted to take a course that I could integrate into my current work. At AIB, I was able to use actual projects that I was working on and this was a real benefit. I wasn't studying topics for the sake of it, but I wanted to apply what I was learning to my work," said Janine.
Janine's appointment to her senior position in risk management can be attributed to a combination of on-the-job experience and the knowledge she gained during her MBA.
"I would definitely attribute much of my success to having completed the AIB MBA. I think I achieved my current position through a combination of previous performance, as well as through my MBA qualification, which shows that I also have the theoretical knowledge necessary for my role," said Janine.
A natural hard worker, the intensive nature of the course suited Janine's work ethic and disciplined approach perfectly.
"Even though the course is challenging, it certainly holds your attention and keeps you locked into a schedule. This was the most effective way for me to learn," said Janine.
"I was extremely disciplined with myself and also had the support of my family. When I was studying, I was working approximately 40 – 50 hours per week with the Commonwealth Bank and also studied for about 30 hours per week on top of that."
Completing the MBA has allowed Janine to continue to excel and look to the future.
"If you are disciplined and dedicated to complete the course, the end result is greatly rewarding. Not only has the AIB MBA given me career advancement and financial benefits, but I also feel a sense of self pride," said Janine.
"I am a huge advocate of the Australian Institute of Business and I am currently considering doing my Doctorate with the institute."