Jennifer Hellyar
MBA gives Jennifer the confidence to start her new business
Industry:

Consulting & Strategy

Mode of study:

Distance Learning

Location:

New South Wales

Programme:

MBA

Themes:

Career Goals,Methodology,Practicality

Motivation:

Better Leader/Skills,Start Business

Seniority:

High-Level
created on 06/01/2015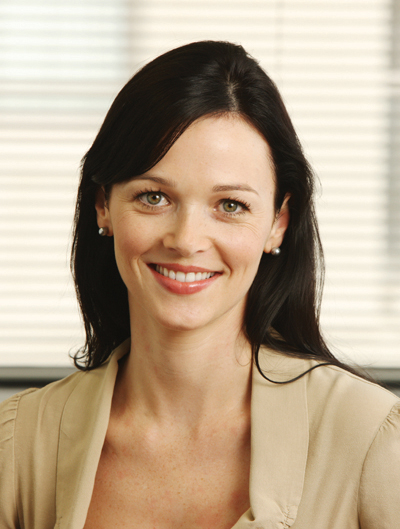 Jennifer Hellyar was already co-directing the small business, Rees Electrical, when she took on an MBA at the Australian Institute of Business.
Having recently completed her studies at AIB, she has now decided that the next step is to launch a new business.
"I am looking at starting a consulting business this year. The business will involve helping small to medium sized companies troubleshoot and I will be looking at the improvements they can make. I don't think I would have had the confidence to do this without the MBA behind me," said Jennifer.
As a non-industry specific degree, the AIB MBA is beneficial to anyone in the business world.
"Before becoming a co-director of Rees Electrical, I had been working in the investment banking industry for 10 years, including working for Macquarie Bank. Following this, I was studying a Masters of Applied Finance, but I decided that I wanted to change my direction to focus on general management opportunities. I liked that the MBA could be applied to any job in any industry," said Jennifer.
With a strong background in finance, the AIB MBA helped to broaden Jennifer's perspectives and she now has a greater understanding of other areas of business. This has helped her in her current role as General Manager of Rees and will no doubt be beneficial to her for her future business venture.
"The primary subjects that I found to be the most beneficial were the ones about leadership and management. The skills I learnt regarding how to manage the different components that make up a business, including the operations and human resources components, were all very useful. It was a real eye-opener to look at how everything within a business works collectively," said Jennifer.
"As soon as I finished a subject, I would start to apply what I had learnt. I feel that now I can really look at a company from a senior position and understand how to run it. I know what is needed in order for the company to move forward."
For Jennifer, the challenge of studying the MBA was enjoyable and the flexibility of the course meant that she could balance her studies with her work and family commitments.
"I really enjoy studying. During the MBA, I enjoyed the challenge of stretching myself and gaining more knowledge," said Jennifer.
"Studying by distance learning enabled me to complete the modules at a time that suited me, whether that was during the day, at night or during the weekends. It was very convenient."