Joanne Gibson
Joanne's MBA gives her a renewed career focus.
Industry:

Community Services & Development

Mode of study:

Distance Learning

Location:

Queensland

Programme:

MBA

Themes:

Practicality

Motivation:

Better Leader/Skills

Seniority:

Mid-Level
created on 19/01/2015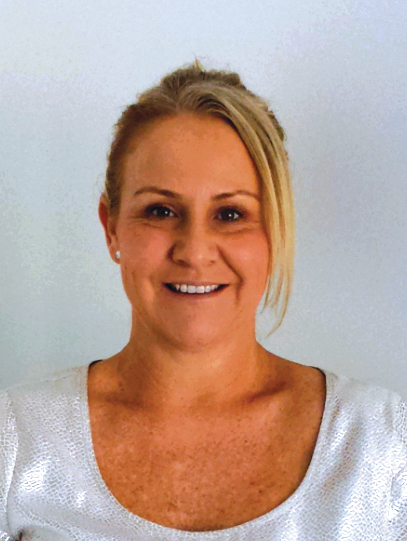 Whilst working as a State Manager for a large insurance company, Joanne Gibson sought the next challenge in her career. Having already completed a graduate diploma, and with extensive work experience in applied finance, Joanne was looking to broaden her horizons and further her capabilities.
With limited opportunities to be challenged with her then employer, Joanne sought out external opportunities and discovered the Australian Institute of Business (AIB) MBA.
"I was in a place in my career where I was looking to be challenged and to see where further study could take me. The AIB MBA provides a variety of study options and flexibility within its course content and structure, and this appealed to me greatly," said Joanne.
Taking on the challenge of the AIB MBA with support from her workplace and family, Joanne is now set to graduate in November.
"At the commencement of my MBA my employers were very supportive, allowing me to secure days to study and sit exams as required. My family were also fantastic, doing everything they could to support me throughout the course," said Joanne.
A disciplined approach to learning allowed Joanne to develop personal skills as well as learn the course content.
"With the AIB MBA's flexibility in study, my work wasn't compromised. I studied up to 25 hours a week and also travelled extensively with my job. Through the process of studying with the AIB, I mastered a level of competence required to excel."
Joanne attributes the achievement of both personal and professional rewards to her disciplined approach to study.
"Throughout studying the AIB MBA I learnt a lot about prioritising, making a commitment, planning and execution.The discipline required to cover reading and content provided an opportunity to grow and develop my research skills. Working as a distance learning student also brought its challenges, and I now have an improved skill set in planning and organising, and setting aside appropriate time schedules," said Joanne.
Joanne now works as Senior Manager in Life Insurance Sales at Auto & General and believes she applies skills learnt from the AIB MBA on a daily basis.
"The aspects of the program syllabus are very relevant to current business needs and are not industry specific. From an operational sense, I have undertaken a number of different roles, many of which have been supported by the content covered by the AIB MBA," said Joanne.
With a renewed frame of reference, Joanne believes the hard work and discipline has paid off.
"I would absolutely recommend the AIB MBA. It is flexible with study options, reasonably priced and has a great international reputation."