Jodi Howie
Jodie shares her secrets for gaining top grades in her MBA.
Industry:

Accounting & Finance

Mode of study:

Distance Learning

Location:

Victoria

Programme:

MBA (Entrepreneurial Management)

Themes:

Practicality,Work-Life Balance

Motivation:

Better Leader/Skills

Challenges:

Life Commitments

Seniority:

Mid-Level
created on 14/01/2015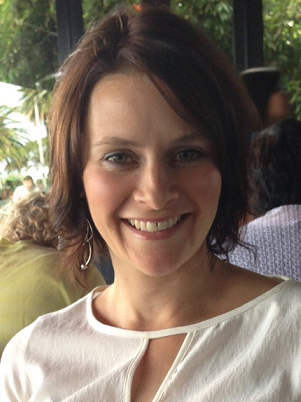 In a bid to move away from her specialised role in finance, Jodi Howie decided to expand on her skills and study an MBA at AIB. With the support of the people around her, Jodi recently completed the accelerated 12 month MBA programme.
"Before doing the MBA, I had completed a Bachelor of Business Studies, a Diploma of Financial Planning and a Certified Financial Planner qualification. I was getting quite speciailised in finance and I wanted to broaden out into other areas, which is why I decided to do the MBA," said Jodi.
"The MBA was challenging because it was very intense. In terms of coursework, I did at times find it difficult, but I was fortunate to have a colleague who was also doing the course at the time, so we could bounce ideas off one another."
In particular, Jodi found family support and a flexible employer made her life a lot easier when she was studying.
"My husband was fantastic and I couldn't have done the MBA without his support. It was all the little things that he did that made a difference, such as encouraging me, cooking dinner and doing the cleaning when I didn't have time," said Jodi. "I had a flexible employer and had arranged to have two days off a month to study.This way I was able to devote more time when I had assignments or exams. The two days off a month were really important and it would have been difficult to do the MBA without having this flexibility."
Jodi had to make some sacrifices and be disciplined with her routine, but she knew it would be worth it in the end.
"I enjoy exercising but during the MBA, I had to reduce the amount of exercise I was doing. I also had to reduce my social life and my first reaction when someone would ask me whether I wanted to catch up, was that I had to study. But it worked, because the accelerated program was for such a short time, relatively, and I was prepared to make these sacrifices," said Jodi.
"I've always been fairly disciplined and I broke the course down for myself to make it more manageable. I would wake up at five in the morning and do two hours of study before work. I would do this usually three times a week and then I would also study most of the weekend."
Although Jodi's career is on hold for the moment whilst she takes twelve months off for maternity leave, she is eager to return to work and use the knowledge she gained from the MBA.
Jodi Howie was the winner of the Chairman's Award for the year 2012.