Kenn Dolan
Global project management expert shares applicable learning skills
Industry:

Consulting & Strategy

Mode of study:

On-campus

Location:

South Australia
created on 07/07/2015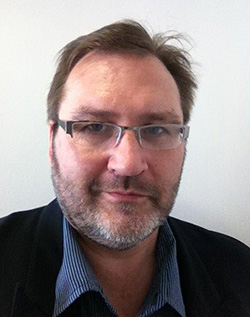 Kenn has a deep and diverse range of experience in project management and productivity, having worked in a number of contracting, consulting and advisory roles within the financial, IT, defence, resources, construction and public sectors.
Now an in-demand management consultant and public speaker, Kenn has been facilitating programmes at AIB for about two and a half years, initially drawn to the role through his work on the Project Management Institute board.
"I do a lot of training and facilitating in my day job, and what appeals to me at AIB is that you are dealing with people who are doing a Masters level qualification," Kenn said.
"They are generally very experienced, and very willing to ask questions about how project management affects their job, and I like the practical emphasis that AIB places on the qualifications and programmes they offer," he said.
"With project management it is quite difficult to just do theory all the time – it has got to be related back to a real-life situation, and this is a large focus of the AIB programme – that really appeals to me."
As part of the practical learning model at AIB, Kenn says he incorporates many of his professional experiences as a consultant and a project manager into the theory as discussion points.
"It brings a real flavour to what we are talking about, and allows the group to see that things don't always go well in other industries or other circumstances," Kenn said.
"Project management is not something you can do with just theory – you really need to apply it," he said.
"The thing I find quite interesting is that one student will put a great emphasis on one area of project management whereas another student would focus on something different because that's what's important in their workplace, which is again why AIB's work-based model is very valuable."
Asked about his passion for project management, Kenn said he enjoyed the work because it involves always trying to accomplish something different.
"It's the fact that no two projects are the same. Every project involves trying to achieve something different, pushing boundaries a bit, so it's the challenge that appeals."
Having facilitated AIB's project management subject for two and a half years, Kenn says his best advice for students coming into the programme is that they need to plan their time.
"I would also encourage them to make the most of the opportunities when they have the face-to-face workshops," Kenn said.
"Because you only have the facilitator in front of you for a relatively short period, you really need to question them and quiz them and give them a hard time to get out of those sessions what you need to progress and to understand the topic."
But the learning process works both ways according to Kenn, who says he always learns a great deal from the students.
"I always walk out of those lessons learning something new from the group, because they have applied something like the theory in their workplace before and have examples of where it has worked, and where it hasn't," he said.