Lisa Mohammed
Contributing to a country with export improvement research
Industry:

Consulting & Strategy

Mode of study:

On-campus

Location:

Trinidad and Tobago

Programme:

DBA

Themes:

Practicality

Motivation:

Personal achievement

Seniority:

Mid-Level
created on 06/08/2015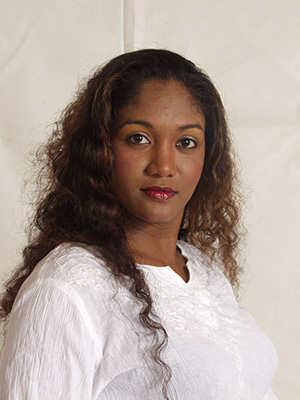 For Lisa, the decision to enrol in a DBA was made in the hope that she might be able to influence the way business is conducted in one of Trinidad and Tobago's major exports: energy.
Having grown up in the midst of the oil industry, Lisa said her father's work in the energy industry for more than 40 years that put food in the industry as a child, which allowed her to see from a young age the contribution that the sector makes to the country.
"I saw the energy sector in terms of influencing the way business is conducted in that sector and as a chance to make a greater impact on the country," she said.
A consultant in the field of occupational health and safety, Lisa is using her combined passion for health, safety, and the energy industry to drive her DBA studies.
"I realised that if I am to contribute to my country's development, maybe in some small way I could influence the way we handle occupational health and safety in the energy sector, and in so doing get it to the level it needs to be," she said.
"A lot of people don't understand that you can't have a business without people, and you need to have people in good soul, mind and body in their environment, or it negatively impacts your bottom line, your profitability, your reputation, and the morale of your employees."
It's the cost to a company's reputation and the morale of its workers, as well as the money being spent on workplace accidents that makes this a significant issue for the industry and in turn the productivity of the country.
"I chose to focus on designing a model using the action research and work-applied learning concepts from AIB to manage and reduce accidents and see if this model can resolve a lot of the major issues," she said.
One of the challenges she's come across, however, has been gaining formal permission to receive information from companies who are concerned about being exposed and having their reputation damaged.
As she continues to resolve this situation she has received a lot of help, encouragement and support from AIB Founder and Chairman Selva Abraham, who has made a significant impact on Lisa's DBA journey so far.
"There were times when I went through some challenges, and Selva would chat to me and somehow after you have talked to Selva, you just feel like the world is great and everything is fine," she said.
"When I was at AIB last I laughed and I said to him, 'You make this sound so easy, like I could go and do this tomorrow."
"That has been my greatest positive – despite all the challenges, AIB treats me like family, which means so much to me, and I feel so comfortable relating to Selva and the staff that I could not ask for anything more."
Taking on Selva's encouragement and support, Lisa said much of the DBA journey is built on self-motivation and recognising that she's not alone in her DBA journey.
"At the end of the day in your quiet moments, you sit and refocus and you say, 'Okay, this is the objective. I might have had little curves in the road, and it won't always be straight, but I have to keep my eye on the objective,'" she said.
"Sometimes you just need a little pep talk, a little word of encouragement. You may not accomplish all you want to do this month, or last week, but that doesn't mean all is lost – just refocus and keep going one step at a time."
Another method she uses is to focus on her main objectives – not just within the DBA programme but within her private life as well.
"One of my main objectives in life is to be the greatest role model for my child, and to be the best mother I can be," Lisa said.
"For my daughter to see me striving and achieving, it will give her the hope and encouragement to strive and achieve to say, 'Hey, Mummy, I can do this as well.'"
In the meantime, Lisa says she has felt so much like family with AIB that she feels right at home as she continues her DBA studies.