Mezaj Fernando
Preparing for Future Managerial Success with an AIB MBA
Industry:

Accounting & Finance

Mode of study:

Teaching Centre

Location:

Sri Lanka

Programme:

MBA

Themes:

Methodology,Practicality

Motivation:

Better Leader/Skills,Promotion

Seniority:

Low-Level
created on 24/09/2015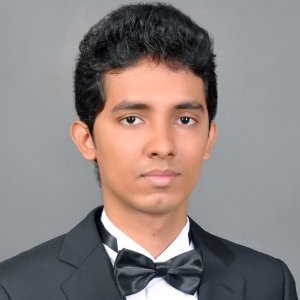 An MBA degree attracts a variety of students with a variety of ambitions. Occasionally, however, we're delighted to learn that AIB has helped a young student to take a step towards their dreams of attaining management and executive positions.
Mezaj Fernando, currently 24 years old, is one such student with lofty ambitions.
"I have a degree in software engineering, but my MBA has allowed me to open some new doors and explore other opportunities. By studying an MBA, I have learnt more about the communications of business, and the theories behind successful businesses," he said.
"This knowledge has allowed me to change my career path and discover a new passion for marketing."
Mezaj elected to study through our Sri Lankan teaching centre, the Oxford College of Business. This, he says, was also important for building his local knowledge.
"Through my MBA, I was able to gain exposure to my Sri Lankan colleagues, and learn about local businesses and circumstances."
Mezaj elected to study with AIB because of its flexible, one subject per month format and because it has more content compared to other MBA programmes available in his home country of Sri Lanka.
"In one month of AIB's MBA you study for one subject and after that you do another subject the next month. I managed to complete the MBA in one year, which was fantastic."
He also appreciated the practicality of the coursework, especially the ability to learn from AIB's Work-Applied Learning format.
"The Work-Applied Learning methodology is a good chance for the students to practise their theories and ideologies at school. The AIB MBA has a focus on local observational tactics, local examples and local exposure."
This allowed Mezaj to understand the Sri Lankan business market, and how he could apply that knowledge to his current organisation, LB Finance.
"By taking the MBA I can get along with, and communicate with the business people in my organisation, and see what they think about our business products and how we can proceed with our new business theories and ideas."
Though the programme required a great deal of dedication, Mezaj insists that studying his MBA was not a hardship.
"It is a good programme, so I did not feel any trouble or have any problems while studying. I am happy about the course, about completing it and graduating with an MBA."
His advice to future students is to maintain your dedication, and manage your time carefully.
"It would be a difficult period for anyone, studying in a short period of time. Time management is everything – while you are studying the programme, find your commitment and the dedication you need. This MBA is a great opportunity, and it's a programme that will put you in a great place," he said.
"Finally, my advice to students of this course is to be a leader among others in the office. I am sure that completing an AIB MBA will put you in a great position."