Michael Power
Consultant Commits to Business and Personal Growth with an AIB MBA
Industry:

Science & Information Technology

Mode of study:

Distance Learning

Location:

Queensland

Programme:

MBA (Finance)

Motivation:

Grow Business

Challenges:

Family Commitments,Work Commitments

Seniority:

High-Level
created on 07/07/2015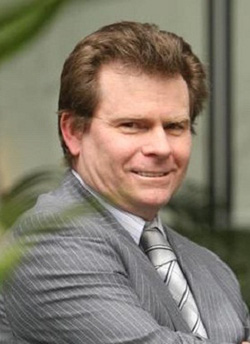 As an entrepreneur running his own business, Michael Power faces a variety of challenges. Many of which he thought he could solve with the benefit of an MBA – which would help him to learn important skills for the future of his business and career.
"I had been looking into evolving to an executive-style role, and I was looking to fill in the gaps in my knowledge – cross-business knowledge in particular. I guess the other key for me was to focus around understanding some of the financials as well, which is why I majored in Finance. It was to fill the knowledge gap I had."
Michael owns and operates Apply ITS, a Queensland-based information technology consulting service – which can be very time consuming. He worked hard to balance the commitments of his own company with the requirements of his 12 Month MBA.
"I was working the best part of 50 to 60 hours a week and trying to find another 30 hours a week to study. Obviously, time management was critical, so having the support of my family was paramount during that period of time," Michael said.
This wasn't his first foray into higher education, having completed a Masters in Networking and Systems Administration, as well as a long line of qualifications from key IT industry brands such as Microsoft. Having studied before, he was looking for a few key elements in an MBA – and AIB ticked every box.
"Cost was obviously a major factor: it was value for money. The ability to self-manage my study and to select the subjects I wanted to do from an elective process was a great benefit, and to have a degree that was going to be qualified and had recognition in the industry market was hugely important to me."
As a consultant, a major challenge that he faces within his role is the ability to enter a business and very quickly understand their wants and needs. He believes that his MBA experience has been extremely beneficial to that area of his business.
"I think that having done the MBA, my ability to go into a business and consume a lot of information very quickly has improved. I am now able to get a handle on what makes the business tick, who the key people are in the business. I'm also better equipped to assess the key difficulties and problems that the business has got, and where I can fill the gaps to help resolve any issues they have."
His advice for future students of the 12 Month MBA programme is quite simple – dedicate yourself.
"Don't underestimate the MBA. Studying while trying to work full-time is extremely demanding, and the deadlines are very real, but if you remain very self-disciplined, the rewards are well worth it."