Neil Creasey
Finding the fit for project management in business with applicable learning
Industry:

Operations & Management

Mode of study:

Distance Learning

Location:

Victoria

Programme:

MBA

Themes:

Practicality,Methodology

Motivation:

Better Leader/Skills

Seniority:

High-Level
created on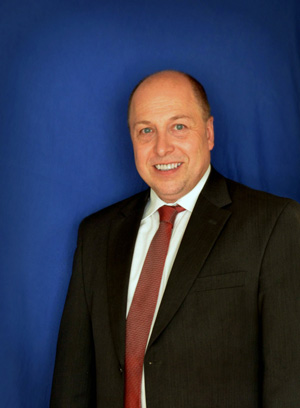 Having moved from contracting work to a permanent role in management with Telstra, Neil felt holding an MBA degree would help to support him in his role and his journey through senior levels of management.
After searching globally for a suitable MBA, Neil chose AIB for several key reasons, including its practical, work-applied format.
"The work-applied format provides a synergy between learning and working. Being able to complete an MBA while working was important, especially in terms of retaining the family income," he said.
"Another advantage to that is you can apply what you are doing in assignments and topics and make it relevant to activities happening at work."
While a specialisation in project management wasn't available when Neil completed his degree, he managed to tailor his choice of subjects around his interests, finding subjects that were relevant to his discipline.
"The Project Management subject was really good, because even though I have been working in the area for my career, there was some background information in the subject that I had never covered, which was good from a management perspective," he said.
"Also, while I operated in a team and leadership environment, I applied much of what we covered in the MBA. I now understand a lot of the theory behind the various techniques, so being able to see how the theory relates to my environment and then apply some of the suggestions of the course was really helpful for me."
Having worked as a contractor in project management for much of his career, including some high-profile cases, the MBA helped to soften the move to permanent full-time work at Telstra where he is managing a portfolio of IT related projects.
The AIB MBA also taught him some vital skills in starting a business which provided some interesting feedback on the small business he founded with a colleague in project management services.
"Looking back, it's interesting how naïve I was building a company way back in 2002. Now, knowing what I know from the MBA, I would have approached it differently, using a strategic approach," Neil said.
"If you don't have this level of education when you start a business there's a lot you don't appreciate so you end up learning as you go and making mistakes along the way," he said.
"But having that education, you are able to learn through the mistakes people have made previously and can then use it as anecdotal evidence and theory for when you're applying solutions to the problems you come across in business."
Completing the MBA has taught Neil further skills including how his skills in project management fit into the business as a whole – and into the 12 Month MBA.
"Something I've noticed that is a credit to the programme is that as you go through the course you are actually finding out how all these subjects interlink and form cells in a whole network of learning," he said.
"I thought it was very clever how each module overlapped into different areas so it actually gets easier as you go."
Asked for his advice for others who are looking to complete the MBA, Neil said his success was based on three things: a strong personal discipline, a very supportive employer, and support from your family and friends.
"I completed the 12 Month MBA across 18 months, and that was possible because it gives you the flexibility to work at your own pace and manage subjects around your life events," Neil said.
"I am a parent and I was able to take a whole month off to go on a family holiday and I didn't have to take any reading material with me. The kids loved that because it's a big commitment for your family as well," he said.
Completing the MBA meant Neil made some changes to support himself as well, including taking public transport to work so he could use the travel time to read, and being disciplined with working hours by leaving on time after work each night so he would have time to study during the evening.