Paolo Trevisan
Worldwide search ends with AIB MBA
Industry:

Accounting & Finance

Mode of study:

On-campus

Location:

New South Wales

Programme:

MBA (Entrepreneurial Management)

Themes:

Career Goals,Duration,Methodology

Motivation:

Promotion

Seniority:

High-Level
created on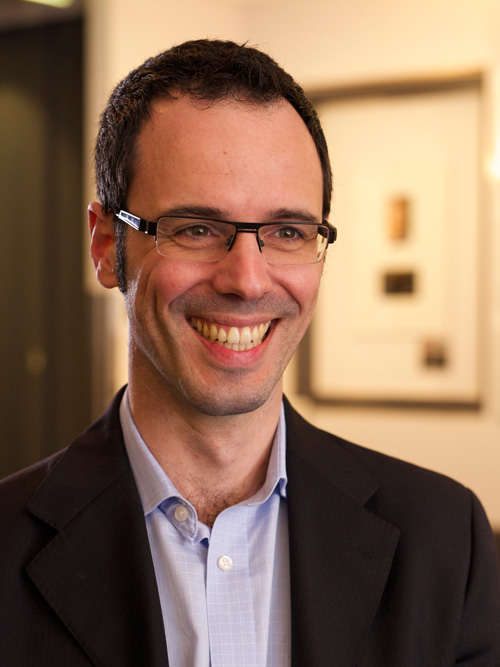 Paolo Trevisan had always been interested in taking on an MBA. With his career at Hilton Worldwide progressing, he felt he wanted to increase his skills, knowledge and confidence.
After researching MBAs all over the world, Paolo decided that the best option was to study an MBA at the Australian Institute of Business.
"Studying an MBA has always been on the top of my list. I researched MBAs in a lot of different countries and whilst there may have been other schools that were more renowned than AIB, I was more interested in learning than attending a famous school," said Paolo.
"Everyone at AIB was friendly, professional and the course was well organised. That was the key. From the moment you began, you knew exactly what to expect from the course."
Holding a Bachelor of Economics from the University of Bologna in Italy, Paolo moved to Australia and began his career with Hilton Worldwide as Finance Officer in Adelaide. He has since climbed the corporate ladder within Hilton Worldwide to his current position as Finance Manager in Perth.
"I definitely think that the MBA helped me achieve my promotions within Hilton Worldwide. Two months after I completed my MBA, I was transferred to Brisbane as Assistant Financial Controller and one month ago, I moved into my current position in Perth as Finance Manager. I gained a lot of confidence and knowledge through doing the MBA and this has been important for my success," said Paolo.
"I don't think I had the same kind of confidence in expressing my opinions as I do now, after having completed my MBA. For example, I am now more prepared to express my own perspectives to my team and I can make presentations with more confidence."
While working full-time, Paolo attended weekend classes and studied every evening to ensure he stayed on top of his coursework.
"I found the study very enjoyable and for that reason, it wasn't too much of a chore. I would study mostly during the evenings after my daughter had gone to bed from about nine until midnight," said Paolo.
"I spent a lot of time working and studying but my family was always very supportive."
The AIB MBA can be a challenge for a lot of people, but the rewards are worth the effort.
"I think I became more efficient with my studies as I went along. It does take a lot of effort and organisation to do the course, but I have no regrets and I would do it all again," said Paolo.
"The AIB MBA is great because it encompasses so many different subjects and gives you a good understanding of all aspects of business. Personally, it has given me a more open-minded approach and the flexibility to see not only my side of the business, which in my case is the numbers side, but it has also helped me to adopt different perspectives"