Phil Davis
Formalising Knowledge and Strategic Ability with an MBA
Industry:

Retail & Sales

Mode of study:

On-campus

Location:

South Australia

Programme:

MBA

Themes:

Duration,Practicality

Motivation:

Better Leader/Skills,Wants Formal Qualification

Seniority:

Mid-Level
created on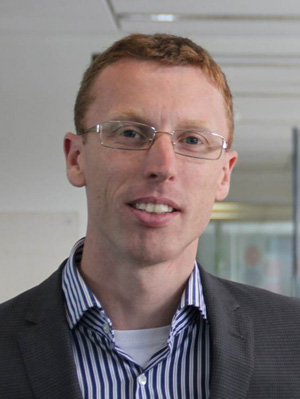 The skills and knowledge required of managers and executives continues to change as the business world evolves, but undertaking an MBA can help to formalise knowledge and allows people to better themselves professionally.
Phil Davis, an Asset Manager with the South Australian Department of State Development and Arts, knew that he needed to investigate the prospect of increasing his management knowledge for his own peace of mind at work – which is why he decided to undertake an MBA with the Australian Institute of Business.
"My role was and is becoming more strategic, and I'm slowly overseeing more business issues. I want to be the best I can at what I do – so undertaking a broad qualification like the MBA seemed like a good decision."
Though he had an extensive background in high level study, having completed previous studies in the fields of management, information technology and interior design, he said there were challenges in completing the MBA.
"I strive to do my best, so I was always aiming for the best marks I could possibly get. It was certainly challenging from that point of view, trying to achieve the best marks."
One major factor in his decision to study an MBA with AIB was the short timeline of the course.
"The timeline was probably the most attractive part of the AIB programme – the main reason for that is that life changes quickly and I thought, if I can do the programme in one year full time instead of three years full time, it will be quicker and there will be less risk of me changing or being unavailable."
Phil also wanted a programme in which he could practically apply his learning.
"To me, the whole reason for completing an MBA is to become a master in business – so if you can do one year full time and complete your course, then you have got the equivalent of two years to practice that skill in your role, and be more advanced practically than those who have done three years of highly theoretical study in a University environment."
He also believes that the accelerated nature of the programme encourages students to learn not increases professional development, but personal development also.
"There is the practical education that AIB promotes, of course – but there is also the additional education in time management that you receive while studying in such a focused setting. It provides you with evidence that you can actually manage your work place and your studies outside, and it prepares you for more senior roles."
When asked about the best aspects of his MBA experience, Phil said he was grateful for the skills he learnt throughout each of his subjects.
"The many tools that I learned through the various disciplines were great. Putting the whole course together, understanding how strategy plays out within an organisation, throughout the organisation – that has been invaluable."