Rochelle Moses
Budding entrepreneur gains ground in Trinidad?s tourism industry
Industry:

Tourism and Hospitality

Mode of study:

Teaching Centre

Location:

Trinidad and Tobago

Programme:

BBA

Themes:

Career Goals,Practicality

Motivation:

Start Business

Seniority:

Low-Level
created on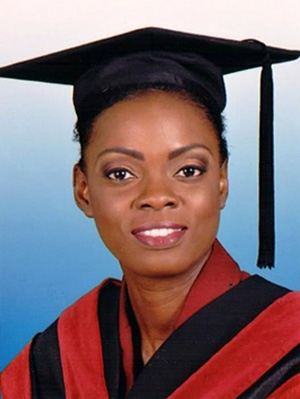 Living in Trinidad and Tobago, Rochelle completed a BBA to gain the necessary skills to start her own business in the local tourism industry.
Her passion lies in setting up a tour company by January 2018 holding historical, educational and eco tours around the country, as well as a small bed and breakfast in rural areas to accommodate those who travel out of the main cities.
"One of the benefits of setting up a business in package tours is that I will get to learn more about my country," she said.
"There is so much that we have to offer from a historical and heritage perspective and I want to get more involved in using these skills to market the country regionally and internationally."
While Rochelle would still like to complete her MBA before attempting to get her business off the ground, she believes the BBA has set a good foundation for preparing her to meet her goals.
"The BBA taught me how to do a SWOT analysis, so I now know the challenges to expect, the opportunities we have, some of the threats and the risks I would be taking in terms of starting my own business," she said.
"It's also developed my leadership skills, teaching me how to deal with employees in the workplace and develop myself and the community for the future," she said.
"Overall, it has given me the practical guidance to start my own business, particularly in terms of the human and financial resources required."
She now has a greater understanding of what the process will require, and expects to set up the company within the next three years.
"The process I will be using to set up my business is to set up a business plan for my tour operating company, get assistance with training and counselling, choose a location to set up an office, and then determine financing, etc.," she said.
The programme has also inspired her to look beyond her own industry, gaining further knowledge and examples from students from other organisations in her on-campus workshop at one of AIB's approved Trinidad and Tobago Teaching Centres.
"There was so much energy in the classroom – the activities that the lecturers put together made the class interesting and us more knowledgeable about the topic we were studying in context," she said.
"The BBA requires a lot of commitment, but if you want to excel and reach your goal, you need to acquire a degree."