Sandra Persaud
AIB's MBA Holds Industry Relevance for an Engineering Expert
Industry:

Marketing & Communications

Mode of study:

Teaching Centre

Location:

Guyana

Programme:

MBA

Themes:

Career Goals,Networks,Practicality

Motivation:

Better Leader/Skills

Seniority:

Mid-Level
created on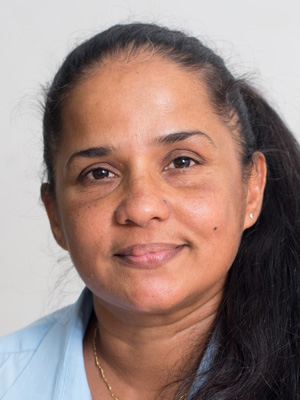 Faced with a lack of options in Master's programmes at her local university, Sandra decided to complete an MBA via AIB's Teaching Centre in Guyana, Nations University, to increase her capabilities in her engineering role.
An employee of the Guyana Telephone Company, Sandra believes the MBA as a business degree holds relevance for her position in the engineering field.
"It was fantastic to have undertaken the MBA because the environment is changing – engineering is not just about making components anymore," she said.
"Everything is about business now, and when you do the MBA, you learn about human resources, finance, marketing, leadership and how all these areas of business fit together," said Sandra, who found that the MBA gave her a holistic view of the company.
"The entire programme has been useful. Aspects of each subject have allowed me to positively contribute to the effective performance of my job."
"What I've learnt has really helped me to become the person I want to be. I am now in a better position to manage human capital and am also able to motivate the many people that I come into contact with on a daily basis," she said.
The MBA has taught Sandra how to communicate more effectively with people within her workplace and earned her a lot of respect from other employees and supervisors.
"Not only has this MBA led to a lot of personal development, but I can also see how it's going to transform me more as time goes by," Sandra said.
A major benefit of the programme for her was the opportunity to learn from her facilitators and classmates, who brought a range of expertise from many different industries.
"Most of my facilitators were very supportive and my fellow colleagues were very co-operative in terms of keeping in contact via study sessions and Skype sessions," she said.
"Some of the lecturers helped students out over the weekends and outside of class hours."
"I must thank AIB for bringing such a valuable programme to Guyana, as when we finish an undergraduate degree, we don't have a lot of other options to explore."
Sandra says she would not hesitate to recommend AIB's MBA to others, especially as the qualification is recognised both locally in Guyana and around the world.