Simon Boag
MBA lays foundations for sound decision-making in business
Industry:

Science & Information Technology

Mode of study:

On-campus

Location:

South Australia

Programme:

MBA

Themes:

Duration,Practicality

Motivation:

Better Leader/Skills

Challenges:

Family Commitments

Seniority:

High-Level
created on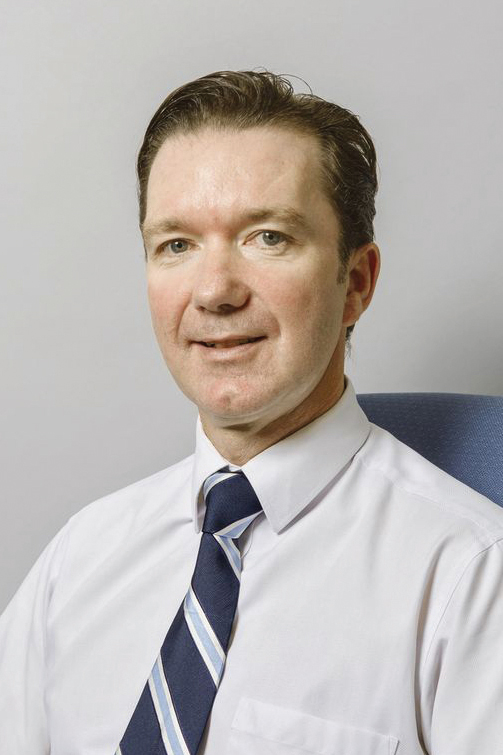 When Simon Boag decided he wanted to develop his understanding of the core aspects of business, he enrolled in the 12 month MBA at the Australian Institute of Business (AIB).
Simon initially transitioned from his former career in physiotherapy to business management without an MBA qualification. However, after taking up the position of State Manager of Gribbles Pathology, he felt he would benefit from doing more formal training to complete the framework of his understanding.
"I 'got' physio – it's a scientific and research based discipline and I understood the rationale for decision-making. But I didn't feel like I had this solid base in my business decision-making. I didn't feel like I understood the whole framework of the business world. So I decided I'd go back and do an MBA," said Simon.
Working full-time with a family meant that Simon had to find a program that accommodated his already busy lifestyle.
"In our house we're pretty full-on. There's not a great deal of spare time. So if someone is going to take on a big project, then other people have to agree up front to take up the slack and be supportive… I still reflect on how supportive family and friends were during the time I was studying," said Simon.
As the program is condensed into 12 months, Simon saw the AIB MBA as an efficient use of time.
"The course is compact and you can still recall and apply knowledge from the first subject while you're adding new information in subsequent months from other subjects," said Simon.
Given its short time-frame with frequent exams and assignments, Simon admits the MBA journey is not an easy one.
"Study for 4 weeks, do a 3 hour exam on a Friday night, and then get back up the next morning to start the next subject…It takes a certain spirit and a great deal of determination to complete an MBA," said Simon.
"The MBA reinforced to me the importance of learning how to learn – learning to learn smart – there's no recipe and you need to quickly discover what works best for you. I learned how to find information I needed, how to structure assignments, how to manage my time and prioritise."
Despite the hard work, the advantages of holding an AIB MBA are clear. Even though Simon already had the experience of running a bigger business, he found obtaining an MBA to be invaluable.
"If I don't know something now, I have a base to fall back on and an understanding of how to drill into more detail," said Simon.
"For me, it wasn't just about the academic knowledge and work skills I gained. It's also about the confidence to back yourself and believe in the decisions made at work, and the self-satisfaction of having taken on a huge mountain and making it to the top."
Simon Boag was the winner of the Chairman's Award for the year 2008.