Tom Clark
MBA a Necessity for BD Manager Success
Industry:

Operations & Management

Mode of study:

On-campus

Location:

South Australia

Programme:

MBA (Entrepreneurial Management)

Themes:

Career Goals,Networks,Practicality

Motivation:

Better Leader/Skills,Personal achievement

Seniority:

High-Level
created on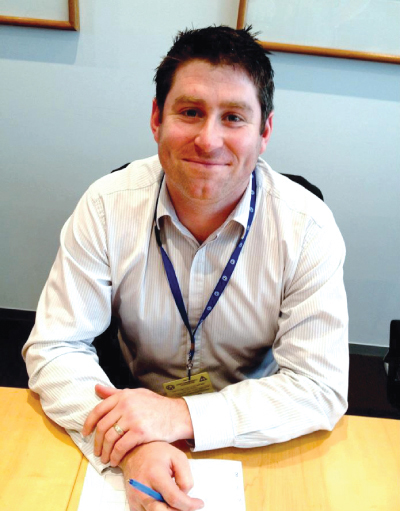 An MBA is now what the undergraduate was in terms of necessity– an essential tool for anyone climbing the corporate ladder or building a business, says Tom Clark, a recent AIB graduate.
But Tom affirms it's not just about having the certificate. The benefits he has reaped through undertaking the Australian Institute of Business (AIB) program are extensive.
It all started when Tom, having worked as a Business Development Manager with Laminex Group for more than a year, was looking for an avenue to develop and broaden his horizons in terms of future career development.
He found it in the 12 Month MBA.
"The 12 Month MBA is all about work applied learning and real world examples are brought to the table every day," said Tom.
"The practical benefits of the program were so tangible," said Tom.
Like many participants, Tom was not only pleased with the genuine practical focus of the program but also the way the facilitators helped to bring everyone's experience to the table.
"Effective facilitation to draw out everyone's experiences adds even more value beyond the program content and the experience of the facilitators and you just gain so much more this way.
"The environment created meant we were really supporting each other, using a work applied learning approach in a team learning environment, helping each other to learn and develop.
"And then there's the benefit of the longer relationships you build with other class members," said Tom. "I'm good friends with at least five people from my class and I have no doubt the relationships I've developed will present business opportunities in the future.
"It's all of these added benefits beyond the program itself that have provided a great return on investment from my perspective."
For Tom, the icing on the cake is the final project, enabling him to focus on an area of his work as well as cross reference his experiences with other businesses in the market.
"Being able to directly relate the principles you have learnt to your current workplace is very rewarding"
"And I shouldn't de-emphasise the overarching learning through the program content, which is certainly a real benefit – learning the fundamentals that relate to both big and small companies and Government and how they operate is invaluable."
Tom recalls that deciding to do the 12 Month MBA over other programs was all about the intense delivery.
"The timeframe certainly makes you accountable and makes you put in the effort in a solid and concentrated way. At MBA level you should be operating that way anyway," he said.
With an MBA under his belt, a specialisation in Entrepreneurial Management and almost three years at Laminex Group, the world is Tom's oyster and he is encouraging of anyone considering the program.
"Through the 12 Month MBA you meet great people, you can apply the connections and you learn to deal with Government, as well as obtain the frameworks for business growth.
"In terms of return on investment, it's a no brainer."