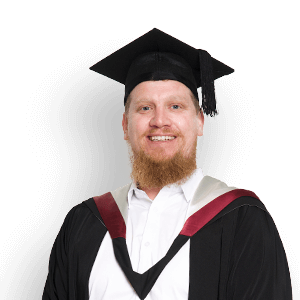 Current Canadian Students Answer FAQs
Listen to Canadian MBA students answer the most asked questions about the Fast-Track MBA. Join MBA Students, Susan Hogarth, Jason King, Robert Wollach, AIB Team Leader and MBA Graduate Robert Kerrison and AIB Senior Course Advisor and MBA Student Vicki Tsimopoulos.
This webinar took place Tuesday 4 May 2021.
Jump to the part you want to know most about.
How will the Fast-Track MBA help me in my work? 1:45
Is the Fast-Track MBA accredited in Canada and can I get a grant? 5:27
Will Canadian companies accept the Fast-Track MBA? 7:15
How do assignments work? 8:19
What is it like to study online? 9:40
Can I study and work full time? 11:13
How does it work with the different time zones? 11:59
What are some challenges with studying an MBA? 12:52
What is it like to use eBooks and audio books? 13:20
Are there any major differences in the Canadian/Australian content? 16:11
Can the Fast-Track MBA help me outside my work? 16:51
How can I reach out to current students and Alumni of AIB? 17:14
More information about the Fast-Track MBA 17:34
Have a question you would like answered?
Contact us