Watch a webinar where our Dr. Alicia Stanway, Leadership Subject Coordinator & Industry Engagement Manager and a Team Leader and MBA Graduate Robert Kerrison are giving a guided tour of AIB's Student Learning Portal.
This webinar took place Wednesday 3 March 2021.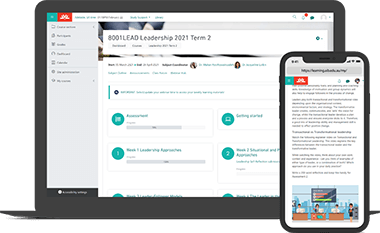 STUDENT LEARNING PORTAL
Would you like to experience using AIB's online platform? Book a time with us and we'll take you on a personalized tour of our Student Learning Portal.
REGISTER TO RECEIVE WEBINAR INVITATIONS
We host a number of online events about various business topics as well as information sessions about studying with the Australian Institute of Business. Don't forget to sign up to our mailing list to receive webinar invitations.