Message from Chair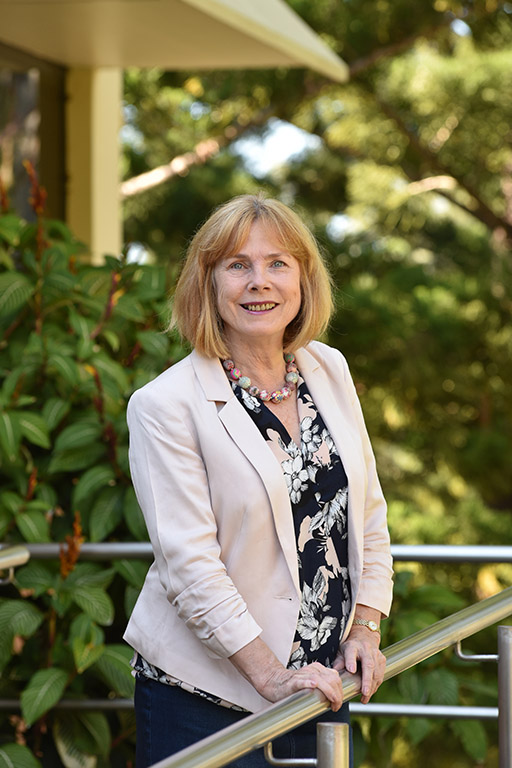 Welcome to the Australian Institute of Business (AIB), a 34-year-old business school that delivers practical, high quality and innovative education to its students. As Chair of the Academic Board, I am pleased to play a part in AIB's mission to deliver quality life-changing experiences for our students by giving them the skills required to be irreplaceable in business.
One of the primary roles of an Academic Board is to foster excellence in teaching, learning, scholarship and research. It is a role that we take very seriously here at AIB, and one that determines the nature of the oversight given to the AIB programmes and academic activities.
AIB provides students with the opportunity to apply their studies directly to the workplace, resulting in fast returns on investment for both students and their employers.
AIB is highly regarded, both nationally and internationally, offering the full suite of business degrees, including the prestigious PhD and the largest online MBA in Australia (Australian Government Department of Education & Training, 2016 data).
AIB is registered as a higher education provider in Australia by the Tertiary Education Quality and Standards Agency (TEQSA), and its qualifications are accredited within the Australian Qualifications Framework (AQF) and internationally recognised. This ensures our degrees are equivalent in standing to qualifications issued by Australian universities.
AIB is an organisation, committed to the promotion of further understanding of what business leadership is and what the sustainable development of business enterprise means, as well as pursuing the development of the skills to practice effective performance in these fields. Its individualised attention and approach to online learning offer just the right environment for busy practitioners to share their insights, ask questions and consolidate their practical work-related learning.
As an experienced quality assurance specialist and winner of the Australian Higher Education Quality Award, I am committed to maintaining the high level of quality in AIB's programmes, so that you can be assured that you are receiving qualifications of the highest standard to lead you and your business into the future. I look forward to welcoming you to AIB, helping you reach your career goals and enabling you to be irreplaceable.
---
Emeritus Professor Hilary Winchester (Chair, External Member)
M.A., D.Phil. (Oxon), FAICD
Professor Winchester is a higher education consultant, specialising in Quality Assurance. She was the former Provost of CQ University and has chaired the Academic Boards of two Australian Universities. In 2011, she won the Australian Higher Education Quality Award and is a member of TEQSA's Register of Experts.
---
Professor Margaret Hicks (External Member)
BEd, GradDipRdg&LangEd, MEd, EdD
Professor Hicks is a consultant specialising in learning and teaching in higher education. She has held former roles as PVC Student Life at Flinders University and Director of Learning and Teaching at the University of South Australia.
---
Dr Jenny George (External Member)
BSc(Hons), PhD
Jenny is the CEO of Converge International, one of Australia's largest mental health providers to Australian workplaces. She was a Senior Lecturer and then Associate Professor at the University of Melbourne working within the Melbourne Business School. Jenny also held other academic roles including Associate Dean (Students), Associate Dean (Academic Programs), Deputy Dean and Dean of the school.
---
Dr Gayle Morris (External Member)
Dr Gayle Morris has an extensive background within the research and education sector, as a scientific researcher both in academia and industry, a research manager, and as an advocate for research and researchers. Gayle is currently Principal of G Morris Consulting specialising in research management and innovation. She was Director Research Services at Flinders University from 2010-2017 and prior to this she was Director of the VU Research Office at Victoria University for over 4 years. She has been an active and successful scientific researcher since 1992, at the Ian Wark Research Institute, University of South Australia, as Senior Chemist at Rio Tinto Technical Services and more recently at Victoria and Flinders Universities, attracting significant nationally competitive and industry research funding. She is an active professional committee member, as former Australasian Research Management Society (ARMS) Executive Committee Member and ARMS President.
---
Professor Ingrid Day
PhD (Communication Studies), Bachelor of Arts (Communication Studies). First Class Hons.
Professor Day has extensive leadership and management experience in several large universities in Australia and New Zealand, including as Deputy Vice Chancellor (Academic and International) at Massey University in NZ and Executive Dean at Macquarie and the University of Southern Queensland.
---
Dr Uwe Kaufmann
PhD, MCOM
Dr Kaufmann has worked on a wide range of consulting and projects analysing the impact of policy on business performance and development. He has done considerable research on the operation of the Australia's FTAs including the ASEAN Australia New Zealand Free Trade Area (AANZFTA) and their impact on private sector performance. He led research consulting projects on the assessment of non-tariff measures affecting business trade among AANZFTA members, and has contributed to work on assessing policy in the health and education services sectors of those economies. For the OECD Services Trade Restrictiveness Index, Uwe led a group of researchers on the collection and analysis of policy information in the services sectors in Brazil, China, India, Indonesia and South Africa.
---
Dr Diane Kalendra
PhD, BMS (Waikato
With over 25 years professional experience in large public and private national and international organisations, as well as government, smaller ventures and not-for-profits, Diane completed a PhD in marketing and organisational culture change using an action research approach while working in a Government Business Enterprise. Since then, Diane has been working with senior managers, CEOs, board directors and entrepreneurs to actualise their potential and, in turn, the potential of their organisations and communities.
---
Dr. Donald Winchester
PhD, BCM, MBA, MBS
Dr. Donald Winchester is a Finance Lecturer and joined AIB in 2015. Donald's research specialises in asset pricing, corporate governance and how information systems improve an organisation. His works have been published in internationally renowned business journals, including MIS Quarterly, Energy Policy and the Journal of Change Management.
---
Ms Vicki Golsby
MBA, GradCertEd(HighEd), GCertSupplyChainMgt
Vicki has more than 20 years industry experience in Supply Chain Management and Purchasing in manufacturing in South Australia. Vicki later joined the University sector where she worked initially as a Lecturer at Flinders University, and more recently as Academic Director for the Flinders International Study Centre.