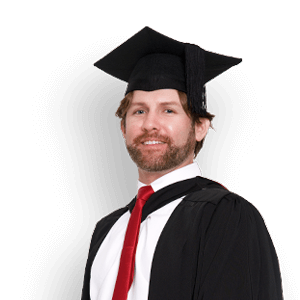 The Australian Institute of Business (AIB) is an approved FEE-HELP provider. FEE-HELP is an Australian Government loan scheme, which assists eligible students to pay part or all of their tuition fees. Put simply, you can study now and pay your course fees later.
The Commonwealth Government pays the amount of the loan directly to AIB on the student's behalf. Interest is not applied to FEE-HELP debts for approved postgraduate studies, including the Fast-Track MBA course, however, an index amount is applied each year and this indexation amount is in line with the Consumer Price Index (CPI).
Your eligibility for FEE-HELP is not affected by your income and assets. For more information about FEE-HELP and to check your eligibility, visit the Study Assist website. You can read about your FEE-HELP loan obligations in the government's new 2023 FEE-HELP Booklet.
If you are planning to request a FEE-HELP loan, you will be required to supply a TFN. If you don't have a TFN yet, please apply online through the Australian Taxation Office website.
When applying for a FEE-HELP loan at AIB, it is necessary to ensure that all personal details, including full name, date of birth, and tax file number, exactly match those that are held with the Australian Taxation Office.
From 1st January 2021, it is compulsory for all new higher education students to obtain a USI in order to be eligible for Government financial assistance i.e. FEE-HELP.
A new student is anyone commencing a new course of study from 1 January 2021, and the census date for their first unit of study is on or after 1 January 2021. Depending on the circumstances, this includes students who are changing their course or their course specialisation, completing one course and then progressing into another, those returning from a study break or deferral, or transferring from one provider to another.
To find out if you already have a USI, click here: Find Your USI
To create a USI, click here: Create USI
Calculate your FEE-HELP repayments.
You can see how FEE-HELP might impact your finances with our personalised MBA FEE-HELP Calculator, including your total fee debt, your weekly take home pay and how long your repayments will last.
Need more information?
Our team is happy to help.
Get in touch