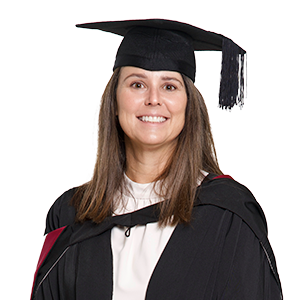 AIB's Legacy of transforming lives through practical education
Tracing its origins to 1984, the Australian Institute of Business first began as a management consultancy called Gibaran Pty Ltd (Gibaran) and a decade later obtained accreditation to deliver higher education. Founded under the visionary leadership of Professor Selva Abraham, AIB has remained dedicated to empowering individuals to excel in the realms of business and management.
When Professor Abraham completed his executive-style MBA, it changed his life forever. The experience ignited his passion for education, seeing the difference that knowledge had made to him and what it could do for others. Professor Abraham dedicated his life to sharing education with the world through an accessible, flexible, and practical approach.  
In November 1995, Gibaran obtained accreditation to deliver its first higher education course. By 2002, it had obtained accreditation for the full suite of business degrees, including the prestigious Doctor of Business Administration (DBA) and Doctor of Philosophy (PhD), being the first private provider in Australia to do so. 
Today, with almost 40 years of history and as one of Australia's most established private education institutions, AIB's community has grown to over 16,000 students and alumni spanning across 95 countries. We remain dedicated to providing flexible, accessible, and practical business education, empowering our students to excel in their careers and achieve their goals. We maintain our focus on the future, leading the charge in educational innovation, and committing ourselves to continuous improvement. 
Accredited AIB higher education courses currently on offer

AIB is a globally recognised institution that caters specifically to working professionals. AIB's higher education programs are accredited by the Tertiary Education Quality and Standards Agency (TEQSA) within the Australian Qualifications Framework (AQF) .
COURSES
QUALIFICATIONS (RECOGNISED WITH THE AQF)
ANNUAL ENROLMENT NUMBERS (2021 EFTSL)~
ACCREDITATION STATUS
DELIVERY LOCATION
CRICOS REGISTERED*
Master of Business Administration (MBA)
• Graduate Certificate in Management
• Graduate Diploma in Management – Exit award only
• Master of Business Administration
• Master of Business Administration (Entrepreneurial Management)
• Master of Business Administration (Finance)
• Master of Business Administration (Human Resource Management)
• Master of Business Administration (Logistics and Supply Chain Management)
• Master of Business Administration (Marketing Management)
Grad CertMgt – 420.625
MBA – 1,040.25
All accredited
Online via AIB Adelaide only
No
Master of Management (MMgt)
• Master of Management
MMgt – 2.25
All accredited
Online via AIB Adelaide only
No
Research Courses
• Graduate Certificate in Research Methodologies
• Doctor of Business Administration
• Doctor of Philosophy
GCMR – 1.00
DBA – 15.125
PhD – 0.875
All accredited
Online via AIB Adelaide only
No
Faculty
TOTAL ENROLMENTS
(2021 EFTSL)~
1480.13
~ EFTSL included for currently offered courses only. Source: Department of Education, Skills and Employment.
* AIB withdrew its CRICOS registration in January 2019 and Student Visa holders are no longer eligible for enrolment in any of AIB's courses.
Furthermore, we are recognised by a number of international government departments, agencies and registries. So when you are going for that next job or business deal, planning to move overseas, or looking to enrol in your next qualification – you can be assured that our degrees are fully accredited and internationally recognised.
Board of Directors
The AIB Board of Directors as the corporate governing body is collectively responsible for AIB operations and course delivery, and is comprised of:
Daren McKennay (Chair)
Joel Abraham
Sanjay Abraham
Michael Carpenter
Emeritus Professor Hilary Winchester
Yan Messoussa
Academic Board
The AIB Academic Board oversees the development and implementation of our policies and procedures and ensures that the academic standards are at the highest quality level possible and that we benchmark ourselves against our peers in the industry. For further information, please see the AIB Academic Board page.
Senior Management Group
The AIB executive management team oversees the daily operations of AIB and reports to the Board of Directors:
Warren Hebard – Chief Executive Officer
Prof Iain Hay – Academic Dean
Kapil Gilani – Finance Director
Vicki Golsby – Director of Academic Operations
Liz Heathcote – Director of Online Learning
Ben Aird – Technology Director
Eduardo Favarim – Marketing Director
David Infirri – Sales Director
For further information please see AIB's Governance Chart.
Australian Institute of Business Pty Limited (ACN 009 115 422, "AIB") is a wholly owned subsidiary of AIB Education Group Pty Limited (ACN 604 951 162) and all of the trading activities of the group are conducted through AIB.
As required by the Australian Securities and Investments Commission, AIB submits independently audited annual financial statements which represent the consolidated financial statements of AIB Education Group Pty Limited and all of the activities of AIB.
View AIB's most current Statement of Financial Standing.
The Commonwealth Department of Education and Training has granted AIB temporary exemption for Tuition Assurance for 2018 until a new national strategy has been developed. Please see the AIB Tuition Assurance Statement on the AIB policies web page for further information.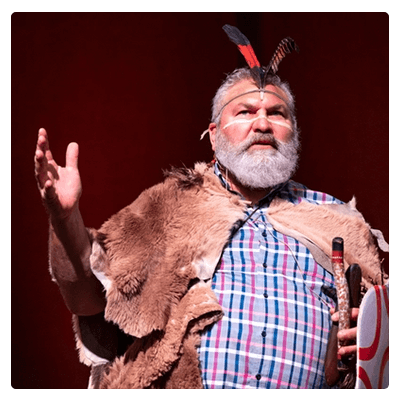 Acknowledgement of Country
We acknowledge the Kaurna people, the Traditional Custodians of the land on which AIB is located, and pay our respects to their Elders past, present and emerging.
Our students are across many lands, and we recognise and respect all cultural heritage, beliefs and relationships with the land. We acknowledge Traditional Custodians of the country throughout Australia and on all the lands on which our students study.
Photographed – Uncle Mickey Kumatpi Marrutya O'Brien, at AIB Graduation Day October 2022.