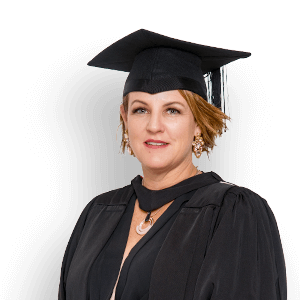 GRADUATE CERTIFICATE IN RESEARCH METHODOLOGIES
The Graduate Certificate in Research Methodologies is designed to provide graduates with specialised knowledge and skills in applied research, research methodologies and methods such as literature review skills, critical thinking, action research and action learning, quantitative methods, mixed method research, and case study research.
AIB's online GCRM is accredited within the Australian Qualifications Framework (AQF) and is an AQF Level 8 qualification.
Qualification Type
Coursework degree
Duration
Full time 6 months
Part time 16 months
AQF Level
Level 8
Delivery
100% Online
The online course consists of the Research Orientation and four Coursework subjects. See below for an example course structure. Throughout the candidature journey you will be presenting your research and research progress to AIB's research community.
What qualifications do I need to be accepted?
A Bachelor Degree (AQF Level 7); OR
A Graduate Management Admission Test (GMAT) with a minimum score of 550 and at least 3 years relevant work experience.
AIB MBA graduates are automatically eligible for the GCRM.
English language requirements must be met. For all admission requirements, please review the GCRM Course Brief.
The first step in the application process is to conduct a self-check on the minimum entry requirements for your selected research degree.
Want to learn more about the Graduate Certificate in Research Methodologies?
Find out more