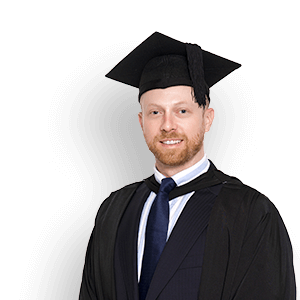 STUDENT SAFETY AND WELLBEING
Safety & Wellbeing Resources
At AIB we are committed to providing a safe and supportive environment for our students and employees. The safety and wellbeing of those in our learning community is our first priority, and we have provided information below on a range of resources and assistance that is available
Confidential Counselling Service:
Converge International, an Employee Assistance Program (EAP), is available for AIB staff and students at no cost should you require support for you and your family. The professional and confidential counselling service offers help with a variety of work-related and personal problems that may be affecting you. The EAP gives you access to qualified professionals, including psychologists, social workers and management support counsellors.
Contact Converge International on 1300 687 327 (within Australia) and +613 8620 5300 (outside of Australia), or make an appointment online via this link.
Sexual Assault and Sexual Harassment
AIB participated in the Sexual Assault and Sexual Harassment national student survey which was conducted in 2019 by the Higher Education Private Providers' Quality Network, and which was based on the 2016 survey conducted by the Australian Human Rights Commission across Australian University Students. The 2019 survey findings were that 75% of students at private providers indicated that they did not experience any form of sexual harassment and 89% of students indicated that they had not experienced any form of sexual assault. For AIB, more than 90% of students indicated that they had not experienced either sexual assault or sexual harassment.
AIB would like our students to know that we have many strategies in place to ensure the safety of our students, including in our online environment. Should an incident ever happen, you can have confidence that we can help and support you.
Please see our Policy and Procedures Webpage for the following related policies and procedures:
Reporting and Support Contact Details
Emergencies: If you or anyone you know is in immediate danger, please call the police on 000 in Australia, or your local emergency services line outside of Australia.
For support and to speak to a trauma-trained counsellor, please contact:
Yarrow Place (Adelaide, Australia):

Toll-free in SA: 1800 817 421
Phone during office hours: 1800 817 721 or (08) 8226 8777
After hours: 1800 817 421
To report a sexual assault or sexual harassment incident to AIB or for further information, please contact Student Central:
By email on at studentcentral@aib.edu.au or
Telephone (we are available from 7am – 4.30pm (Adelaide time) Monday – Friday:

Within Australia (toll-free): 1 300 304 820
Outside Australia: +61 8 8212 8111
Within Canada (toll-free): 1 888 242 7044
Further Information
Please see the Mental Wellbeing section above for further support and counselling services.
Safe online environment: The Australian Government has produced this resource about cyber security and safe online environments in higher education institutions, and is a useful resource for identifying types of cyber abuse and how to manage these types of incidents:
Guide for students – responding to cyber abuse
At AIB we understand that it can be difficult to juggle your studies with other work and family commitments, so we have provided some resources below to help with achieving a healthy work/life balance.
The Beyond Blue and Heads up websites feature useful information about maintaining your mental wellbeing in this busy time.
The AIB Blog has some great articles about navigating the work/life balance also offers tips and advice on how to stay on track with your studies and achieve the best results you can in your MBA:
Please remember that if you are feeling overwhelmed, you can reach out to the qualified counsellors at Converge International on 1300 687 327 (within Australia) and +613 8620 5300 (outside of Australia).
The internet is a critical part of our daily routine for keeping in touch with friends and family, working, playing games, shopping and paying bills, as well as for your AIB study.
While the internet offers us many benefits, there are also a range of safety and security risks associated with its use. These include threats to the integrity of our identities, our privacy and the security of our electronic communications, in particular financial transactions, as well as exposure to offensive and illegal content and behaviour.
The following resources were released in May 2020 by the Australian Government's eSafety Commissioner for higher education students: