AIB Industry Guest Speaker
Senior Project Manager, Telstra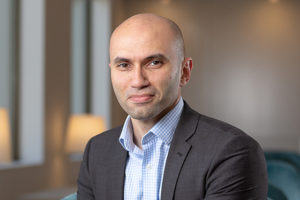 Amr started out his career as a graduate Electrical Engineer in the heavy industry, not quite sure what to expect, he decided to move on within a year. Over the next four years, Amr managed his own consulting company within the food manufacturing and export trade. In 2012 Amr joined Telstra to start a career in project management. Amr currently leads multiple programs within the National Broadband Network (NBN) delivery at Telstra. Amr is a professional Program and Project Manager with over 10 years' experience in the Telecommunications and Consulting industries. He is a motivated and collaborative leader in his field and promotes a clear sense of direction as an individual contributor but also as a team leader and team player. After successfully completing his MBA with the Australian Institute of Business in 2015, Amr once again proved his natural talent for project management by becoming a Program Manager, undertaking a lead role in Telstra's NBN roll out.
Lessons in Project Management
Meet all AIB's 
Industry Guest Speakers.