AIB Industry Guest Speaker
President, Governance Professionals of Canada (GPC)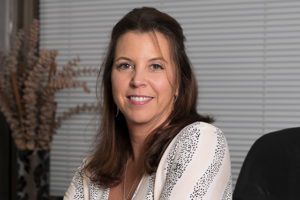 Lynn Beauregard is President and CEO of T.O Corporate Services, a full-service management company (AMC) specializing in providing outsourced administrative and support solutions to help small to medium sized organizations and professional associations achieve their goals. T.O Corporate Services offers a complete range of strategic and administrative back office solutions, such as membership services, event management, IT/website, financial and accounting support as well as governance assistance.
T.O Corporate Services is also a full service event management firm which specializes in creating, organizing and executing unique and memorable corporate events for companies and associations of all sizes. With acute attention to detail, Lynn and her team focus on innovative and sustainable revenue creation, seamless event workflow and cost containment, without sacrificing a personal touch for each event.
Lynn is also President of Governance Professionals of Canada (GPC), T.O Corporate Services' largest client. In that capacity she provides leadership to the leading Canadian association for governance professionals across industries in the private, public and not-for-profit sectors in Canada. Lynn is the spokesperson for the organization and is responsible for managing its day to day operation as well as executing its strategic plan, managing the organization's stakeholders, overseeing its governance and producing and managing its programming including GPC's flagship annual conference.
In addition to her long-standing work for T.O Corporate Services and GPC, Lynn was Chair of the Board (and Chair of the Governance and Nominations Committee) for CODE, an NGO that delivers programs aimed at sustainable literacy in the developing world.
Lynn grew up in West Africa, Montreal and New York, and lived and worked in Montreal, Paris, London and Toronto and is fluent in English, French and Spanish.
Meet all AIB's  Industry Guest Speakers.