AIB Industry Guest Speaker
Deputy Director of Human Resource Management, Fourth Canadian Division Headquarters, Canadian Armed Forces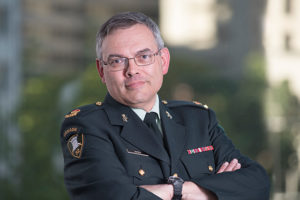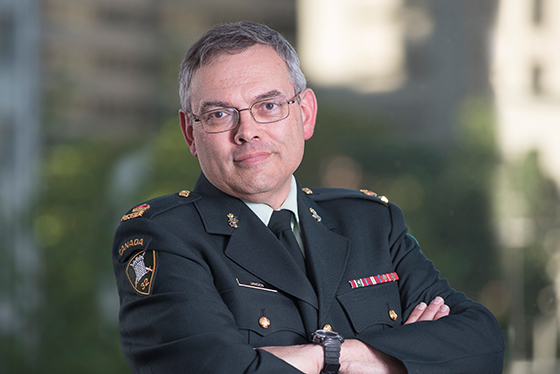 Currently the Commanding Officer of 4th Canadian Division Headquarters, Lieutenant-Colonel Jansen, then Major Jansen was the Deputy Director Human Resource Management for 20,000 military and civilian personnel in Ontario, he has led many military activities and projects during his 40-year career in the Canadian Armed Forces, including planning and coordinating of a G8/G20 Summit, logistics and security for two royal visits, the rescue of stranded motorists during a major snow storm in Southern Ontario, the evacuation of over 4,000 First Nations individuals from forest fires in Northern Ontario and numerous drug interdiction missions. He was also the Chief of Logistics in Kandahar, Afghanistan, for a year of combat operations and was awarded the Commander CEFCOM Commendation for his outstanding ability to manage theatre logistics, develop solutions and support the Canadian Task Force. Lieutenant-Colonel Jansen has an in-depth understanding of the private sector, where he was employed as a Senior Software Consultant and Project Manager for 15 years.
Lessons in Leadership
Meet all AIB's 
Industry Guest Speakers.