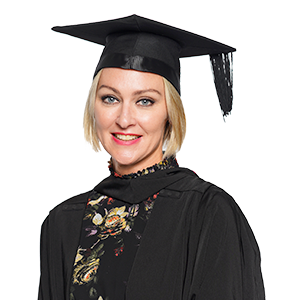 PROJECT MANAGEMENT
Fast-Track MBA Subject
Project Management is the discipline that helps you turn strategies into business outcomes, transform ideas into realities and bring about change within organisations. It provides strategic alignment for an organisation and promotes efficiency, making it one of the most important practices for managers to master.
Our Project Management MBA subject will help you develop the critical skills needed to successfully manage projects on time, budget and value while also mitigating risks in today's complex business environments. From defining the project to realising its benefits, Project Management will equip you with the knowledge and skills to successfully manage a project at all stages of its life cycle, regardless of line of business or industry.
You'll learn practical concepts and frameworks such defining a project, project selection, estimation, scheduling, risk management, project governance and benefits realisation. In addition to this technical knowledge, the subject supports the development of valuable project management soft skills like stakeholder engagement, managing project teams and managing ethical behaviour, which are all valuable professional skills to have.
With learning that is highly applicable and transferrable across roles, sectors and business scenarios, our Project Management subject will coach you on ways to be more productive and strategic in your work, supporting your career advancement and success.
Subject Learning Outcomes
On successful completion of this subject, you will be able to:
Demonstrate advanced understanding of project management principles, frameworks, and contemporary topics.
Critically analyse, reflect on, and synthesise complex information, problems, principles and frameworks related to project management.
Research and apply relevant principles and frameworks to develop innovative, ethical, and evidence-based solutions for complex project management issues.
Clearly, concisely and credibly communicate project management knowledge to specialist and non-specialist audiences to inform practice.
Key Topics
Contemporary approaches to project success: beyond the iron triangle
Defining the project
Project estimation, scheduling, and strategies for reducing project duration
Managing project teams
Project progress and performance evaluation
Project closure and benefits realisation
Project risk management, governance and ethics
Subject Faculty
The AIB academic team hold significant qualifications and experience in their field of expertise. Our academics strive for excellence in teaching, learning, scholarship and research so they can deliver high quality, life-changing experiences for our students.
Project Management students complete two assessments in the subject.
The first assessment will have you act as a project manager to effectively communicate a project's definition to stakeholders, plus potential project success and failure factors. It is recommended you select a potential new project that you or your organisation have in mind to run in the near future. Building on the project defined in the first assessment, in the second assessment, you will use a set of project management concepts to critically evaluate the management of a project and then provide appropriate recommendations for its successful implementation.
I am now analytical, questioning and responsive rather than reactive and lacking confidence in my decision-making paradigms. I like to think that I now push people (and myself) out of their comfort zone and challenge them to think more deeply about challenges and opportunities, and by doing so encourage a positive disruption and effect long-lasting positive change.
100% Online MBA Learning
Our innovative Student Learning Portal is your ultimate digital resource for everything you'll need to successfully complete this subject and your online MBA, with the flexibility to access your learning materials, videos, podcasts and other multimedia on any device. You'll engage with fellow students and have key concepts explained by your Online Facilitators in webinars and forums.
GET A SNEAK PEEK OF AIB's LEARNING PORTAL >
In addition to the Student Learning Portal, the myAIB app allows you to download modules and full subjects to view offline to save your cellular data, receive notifications for assessments and webinars, listen to audio versions of modules through Soundcloud and enjoy many other useful features.
The myAIB learning portal app is available on Google play and on the Apple app store.
AIB supports your success
When you study with AIB, you'll be supported by our skilful team of over 180 academic, student support and professional staff, who will be with you every step of your MBA journey.
Student Learning Portal
Our innovative Student Learning Portal provides all the resources and support you'll need to successfully complete your MBA studies
Academics
Highly qualified and experienced academics
Practice-centric curricula, innovative learning resources and realistic assessment techniques
Study Tools
Access to tools you'll need to successfully complete your degree and excel in your career including Office 365, LinkedIn Learning, Scite_, GrammarlyEDU and Endnote
Student Support
Dedicated student and enrolment teams
Supporting you with any issues big or small from orientation to graduation
Online Facilitators
Each class has a dedicated Facilitator (OLF) and a limit of just 50 students to ensure you'll benefit from high levels of interaction, relationship building and learning
Wellbeing and career support
Access to a confidential support service providing personal counselling, wellbeing advice and career assistance
Frequently Asked Questions
Do I need a project management background to study this subject?
Project Management in the AIB Fast-Track MBA is your in-depth introductory course for managing projects from start to finish which have strategic impact. Students do not need any project management experience to succeed in the subject. However, as projects are commonplace in today's businesses, most professionals will have prior exposure to the practice of project management – even if they don't realise it – which will support their learning.
Will studying Project Management help me to become a Project Manager?
Studying our Project Management MBA subject will provide you will the skills and knowledge to embark on a career as a project manager. The subject learning and assessments will also support you to better serve as a project team member and to manage your day-to-day professional work as projects for enhanced productivity, efficiency and strategic alignment.
For experienced project managers, the subject will undoubtedly broaden and expand their understanding of the practice. Studying Project Management along with subjects like Strategic Management, Operations Management and Financial Management, your knowledge will also be diversified and strengthened, helping to make you a better project manager who operates cross-functionally.
When in the MBA will I study Project Management?
Project Management is a core subject within the AIB MBA, which means it is a compulsory unit undertaken by all students in their MBA journey to meet the requirements to be awarded the degree. The MBA is made up of a mixture of level 8 and level 9 subjects (Australian Qualifications Framework), with Project Management being a level 9 subject.
Before Project Management can be studied, students will undertake at least three level 8 subjects, one of which is Operations Management. Therefore, for the best learning experience, it is recommended that Project Management be studied in the second stage of the MBA, following the completion of all level 8 subjects and before electives are undertaken.
Students are encouraged to contact their Enrolment Advisor for timetable advice and support.
Who will benefit from studying Project Management in the MBA?
Experienced and aspiring project managers, project contributors and professionals in all fields draw value from the Project Management MBA subject. Not only do students learn how to manage a project from start to finish, but the subject provides highly transferable skills that can make you more efficient and focused at work, no matter the task at hand and your profession.
How do I apply to study Project Management?