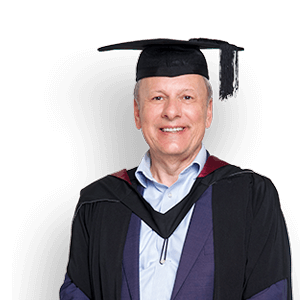 OPERATIONS MANAGEMENT
Fast-Track MBA Subject
Operations management is one of the central functions of all organisations in service, public, not-for-profit, manufacturing, and other sectors. Whether producing goods or services, operations is the backbone of a business. The AIB Fast-Track MBA subject – Operations Management – pulls back the curtain on this essential, strategic function.
Studying Operations Management, you'll learn how small to large organisations create and deliver value to their customers by strategically engaging a set of processes, resources and supply chains. Over 8 weeks, you'll engage with operations management principles and emerging topics so that you can effectively manage processes and operations to enhance strategic impact.
Through the introduction in this subject to the concept of the supply chain, you'll gain valuable perspective on how to analyse and understand how an organisation fits in a bigger picture. This is powerful for managers in all functions and industries because a modern business's operating context cannot be properly understood by looking at the business alone. With a broadened understanding and perspective, you'll be better equipped to identify opportunities for improvement and growth through an all-of-business lens.
Subject Learning Outcomes
On successful completion of this subject, you will be able to:
Demonstrate advanced understanding of operations management principles, frameworks, and contemporary topics.
Critically analyse and evaluate operations management issues.
Clearly, concisely, and credibly communicate operations management knowledge to others.
Apply relevant principles and frameworks to develop innovative and evidence-based solutions for complex operations management issues.
Key Topics
Operations strategy and its contribution to success

Designing process and operations for service and other sectors
Delivering services and goods: supply chain
Operations transformation: Industry 4.0 and digitalisation
Risk, resilience, and sustainability in operations
Subject Faculty
The AIB academic team hold significant qualifications and experience in their field of expertise. Our academics strive for excellence in teaching, learning, scholarship and research so they can deliver high quality, life-changing experiences for our students.
Operations Management students complete two assessments in the subject to demonstrate their critical thinking, problem-solving and decision-making skills, as well as their ability to effectively communicate their ideas to a relevant audience.
The first assessment involves a critical analysis and evaluation of an operations strategy. The aim is to re-think and shape operations strategy to be the central driver towards achieving competitive advantage and contribute to sustainability development. The second assessment seeks to implement operations strategy with actionable process and supply network improvements capable of delivering superior value to customers and respond to sustainability pressures.
A lot of my role involves contracts and tenders and planning new services and strategy. The MBA has given me a much more analytical approach to everything that I do, looking at what are the advantages for our organisation if we carry forth with this, what are the disadvantages, and the ability to identify risk.
100% Online MBA Learning
Our innovative Student Learning Portal is your ultimate digital resource for everything you'll need to successfully complete this subject and your online MBA, with the flexibility to access your learning materials, videos, podcasts and other multimedia on any device. You'll engage with fellow students and have key concepts explained by your Online Facilitators in webinars and forums.
GET A SNEAK PEEK OF AIB's LEARNING PORTAL >
In addition to the Student Learning Portal, the myAIB app allows you to download modules and full subjects to view offline to save your cellular data, receive notifications for assessments and webinars, listen to audio versions of modules through Soundcloud and enjoy many other useful features.
The myAIB learning portal app is available on Google play and on the Apple app store.
AIB supports your success
When you study with AIB, you'll be supported by our skilful team of over 180 academic, student support and professional staff, who will be with you every step of your MBA journey.
Student Learning Portal
Our innovative Student Learning Portal provides all the resources and support you'll need to successfully complete your MBA studies
AIB Assist
Personalised student support service including counselling, wellbeing advice, and personal strategy management
Academics
Highly qualified and experienced academics
Practice-centric curricula, innovative learning resources and realistic assessment techniques
Study Tools
Access to tools you'll need to successfully complete your degree and excel in your career including Office 365, LinkedIn Learning, Smarthinking and Endnote.
Student Support
Dedicated student and enrolment teams
Supporting you with any issues big or small from orientation to graduation
Online Facilitators
Each class has a dedicated Facilitator (OLF) and a limit of just 50 students to ensure you'll benefit from high levels of interaction, relationship building and learning
Frequently Asked Questions
What will I learn in the Operations Management MBA subject?
Studying Operations Management, you will learn how organisations create and deliver value to their customers by strategically engaging a set of processes, resources and supply chains. The aim is to pull back the curtains on the backbone of a business, revealing how small or large organisations design, make and deliver services and goods in any sector. Operations Management will help you build responsiveness and resilience within your processes and supply networks capable of facing unprecedented disruptions across all industries.
This subject provides an in-depth knowledge of issues critical for the efficient and effective management of operations in service, public, manufacturing, not-for-profit and other sectors. The subject covers operations management principles, frameworks, and contemporary topics, including taking a process perspective; operations as a driver for strategic impact; designing process and operations; delivering services and goods through a robust and responsive supply chain; simplifying and improving operations; risk, resilience, opportunity management and sustainability in operations; operations transformation and digitalisation.
When in the MBA will I study Operations Management?
Operations Management is a core subject within the AIB MBA, which means it is a compulsory unit undertaken by all students in their MBA journey to meet the requirements to be awarded the degree. Operations Management can be studied from the third subject onward, following the completion of Leadership and Strategic Management, which are the first and second subjects in the MBA timetable.
Students are encouraged to contact their Enrolment Advisor for timetable advice and support.
Will this subject help me become an operations manager?
AIB's Operations Management MBA subject provides essential foundation knowledge in managing an organisation's operations, equipping students with the tools to optimise operational processes, improve efficiency and drive sustainable growth for an organisation. The subject offers insights into universal operations management principles and frameworks that you can apply to develop innovative solutions for complex operations issues. Be sure to highlight your Operations Management MBA learning when applying for operations roles to help you stand out from the pack.
What subjects should I study if I would like to extend my learning in the operations field?
AIB's Logistics and Supply Chain Management MBA specialisation may be a suitable option for you if you would like to expand your career in operations, logistics, supply chain and other relevant fields. Undertaking this specialisation, you will study the following electives in the final stage of your MBA: International Business, Integrated Logistics Management and Strategic Supply Chain Management. If you would prefer to complete some of these subjects but not all, you may pick and choose the electives that suit you from all of AIB's discipline areas and graduate with a General MBA.
For advice on choosing a specialisation and elective subjects, students are encouraged to contact their Enrolment Advisor.
How do I apply to study Operations Management and the MBA?