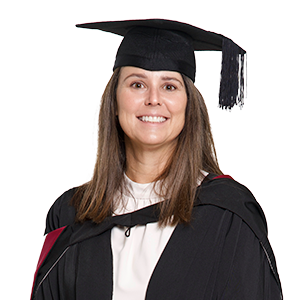 STRATEGIC MANAGEMENT
Fast-Track MBA Subject
Within the Fast-Track MBA, Strategic Management is your comprehensive guide to business strategy. Whether an organisation is a public or private entity, for-profit or not-for-profit, it cannot survive without a well-developed strategy for achieving its goals. This subject will provide you with in-depth knowledge of the strategic management process – including formulation and implementation – as well as the frameworks that are used to understand a company's competitive position.
While senior management will often be the ones who set strategies within an organisation, successful implementation is dependent on the collaborative efforts of various departments. Therefore, it is extremely important for managers at all levels to understand how the strategic management process works. For those already involved with strategy formulation, our Strategic Management subject will sharpen your skills and add more strengths to your current practices with evidence-based strategies.
Studied as the second subject* in the AIB MBA journey following Leadership, your Strategic Management learning will provide the foundation strategy knowledge which you will take into your future subjects. You'll connect the dots between the coordinated functioning of marketing strategy, operations management strategy, financial strategy and human resources strategy – and how they all tie back to the strategic organisational objectives.
*For students commencing the MBA after 1 Jan 2023, Strategic Management is an AQF Level 8 subject with no pre-requisites. For students who commenced the MBA prior to 31 Dec 2022, the subject is AQF Level 9 and may be undertaken after completion of at least 3 AQF Level 8 core subjects.
Subject Learning Outcomes
On successful completion of this subject, you will be able to:
Demonstrate understanding of contemporary strategic management theory concepts and principles.
Demonstrate knowledge of how strategy formulation and strategy implementation processes work in contemporary organisations.
Conduct an analysis of the internal and external environment of the selected organisational context, using appropriate strategic management theories and frameworks to inform future direction.
Critically evaluate different strategic alternatives and suggest an appropriate and ethical pathway for a business to build and sustain competitive advantage.
Key Topics
The process of crafting and executing strategy
Evaluating a company's external and internal environments
Competitive strategies
Enhancing a company's competitive position
Ethics, culture and leadership
Globalisation and strategy
Subject Faculty
The AIB academic team hold significant qualifications and experience in their field of expertise. Our academics strive for excellence in teaching, learning, scholarship and research so they can deliver high quality, life-changing experiences for our students.
Strategic Management students complete two assessments in the subject to demonstrate their critical thinking, problem-solving and decision-making skills, as well as their ability to effectively communicate their ideas to a relevant audience.
The first assessment involves selecting a specific organisation as a case study and applying chosen theories and frameworks from the subject curriculum to analyse its operations and performance. The second assessment will then have students develop effective strategies for the organisation and design an implementation process. For many, this will be an opportunity to base their assessments on the organisation they work in, lead or own, resulting in the development of recommendations they can take back to the business.
Each and every single assignment was related back to my actual work. I used and applied the course content throughout my master's journey to support several projects at work, develop new concepts and for actually just surviving the pandemic as an airline.
100% Online MBA Learning
Our innovative Student Learning Portal is your ultimate digital resource for everything you'll need to successfully complete this subject and your online MBA, with the flexibility to access your learning materials, videos, podcasts and other multimedia on any device. You'll engage with fellow students and have key concepts explained by your Online Facilitators in webinars and forums.
GET A SNEAK PEEK OF AIB's LEARNING PORTAL >
In addition to the Student Learning Portal, the myAIB app allows you to download modules and full subjects to view offline to save your cellular data, receive notifications for assessments and webinars, listen to audio versions of modules through Soundcloud and enjoy many other useful features.
The myAIB learning portal app is available on Google play and on the Apple app store.
AIB supports your success
When you study with AIB, you'll be supported by our skilful team of over 180 academic, student support and professional staff, who will be with you every step of your MBA journey.
Student Learning Portal
Our innovative Student Learning Portal provides all the resources and support you'll need to successfully complete your MBA studies
Academics
Highly qualified and experienced academics
Practice-centric curricula, innovative learning resources and realistic assessment techniques
Study Tools
Access to tools you'll need to successfully complete your degree and excel in your career including Office 365, LinkedIn Learning, Scite_, GrammarlyEDU and Endnote
Student Support
Dedicated student and enrolment teams
Supporting you with any issues big or small from orientation to graduation
Online Facilitators
Each class has a dedicated Facilitator (OLF) and a limit of just 50 students to ensure you'll benefit from high levels of interaction, relationship building and learning
Wellbeing and career support
Access to a confidential support service providing personal counselling, wellbeing advice and career assistance
Frequently Asked Questions
What will I learn in the Strategic Management MBA subject?
Studying Strategic Management, you will learn about the importance of developing and implementing a well-crafted strategy to achieve organisational objectives. Students are exposed to various strategic concepts, frameworks, and implementation methods that are used in understanding a company's competitive position in domestic and international markets, and in the development of new strategies.
In addition to the technical knowledge, Strategic Management also covers the ethical and socially responsible aspects of business strategy. It stresses the importance of acting in an ethical and responsible manner in order to build and maintain a sustainable competitive advantage in the market.
How will studying Strategic Management in my MBA help me at work?
With an understanding of the strategic management process, including how strategy is set and best practice for implementation, you will have greater clarity around why and how key decisions are made by senior leadership in your organisation. Regardless of your position, this knowledge will support the alignment of your goals and objectives at work with those of the company and will also valuably impact decision-making at every level. All in all, it will help you and your team better contribute to the company's success.
For those already involved with strategy formulation, Strategic Management will sharpen your skills and add more strengths to your current practices with evidence-based business strategies. Plus, learning alongside and from fellow students in your cohort will provide additional real-world business cases to amplify your learning.
Are strategic planning and strategic management the same thing in business?
They may seem similar, but strategic planning and strategic management are different concepts, though they are linked. Strategic planning is the process of creating an organisation's vision, mission, and priorities, whereas strategic management is the comprehensive process of formulating and implementing the strategy, from planning to execution.
Strategic management is not a one-time occurrence but instead an ongoing, iterative process. After you have established the plan, gained support, and established performance indicators, ongoing review and modification are necessary to ensure that your organization stays on course to attain its long-term vision and objectives.
How do I apply to study Strategic Management?