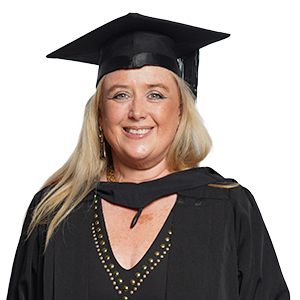 FINANCIAL MANAGEMENT
Fast-Track MBA Subject
Financial Management is our core MBA subject that will elevate your financial acumen and empower you to make smarter financial decisions – both at work and in your personal finance.
Financial Management is about money, projects and people. It introduces how to interpret financial statements, identify trends and utilise financial tools and techniques to improve decision-making, as well as nonfinancial considerations including ethics. You will also learn the techniques for identifying profitable investments and different ways of funding them.
For some, studying finance for the first time can be a little intimidating, but it need not be. Our Financial Management MBA subject aims to clarify and simplify the world of finance by focusing on how to apply financial knowledge, rather than complex calculations. You certainly don't need to be a finance expert to succeed in making financial decisions – and to succeed in this subject. Mini case studies are included throughout the subject to illustrate key concepts, and interactive activities have been designed to support your practical application of the concepts, models and techniques covered.
Upon completion of Financial Management, you'll walk away with the financial skills and knowledge needed to achieve your business objective.
Subject Learning Outcomes
On successful completion of this subject, you will be able to:
Demonstrate understanding of core contemporary financial management theory, techniques and practice.
Critically evaluate and effectively communicate recommendations to address financial management issues.
Apply financial management theory and techniques to professional practice in an ethical manner.
Key Topics
Financial statements

and analysis

Time value of money

Capital budgeting

Cost behaviour and working capital management

Future of Finance
Subject Faculty
The AIB academic team hold significant qualifications and experience in their field of expertise. Our academics strive for excellence in teaching, learning, scholarship and research so they can deliver high quality, life-changing experiences for our students.
Students studying Financial Management are required to complete two assessment tasks to demonstrate their understanding of strategic financial analysis and effectively communicate recommendations to address financial management issues.
The first assessment is a case study where students are asked to analyse a company's financial performance and map its growth pathway. The second assessment is a continuation of the first assessment where students are tasked to evaluate the company's new investment proposal as part of the growth strategy. Both assessments provide an opportunity for students to make recommendations to the board of the company considering areas for improvement and strategies to maximise shareholders' value.
Studying an MBA has definitely contributed to the value proposition I'm able to offer potential employers. Committing to study an MBA shows employers that you are a long-term thinker, and you have the ability to utilise unique strategic, analytical and financial skills to help take the organisation forward.
100% Online MBA Learning
Our innovative Student Learning Portal is your ultimate digital resource for everything you'll need to successfully complete this subject and your online MBA, with the flexibility to access your learning materials, videos, podcasts and other multimedia on any device. You'll engage with fellow students and have key concepts explained by your Online Facilitators in webinars and forums.
GET A SNEAK PEEK OF AIB's LEARNING PORTAL >
In addition to the Student Learning Portal, the myAIB app allows you to download modules and full subjects to view offline to save your cellular data, receive notifications for assessments and webinars, listen to audio versions of modules through Soundcloud and enjoy many other useful features.
The myAIB learning portal app is available on Google play and on the Apple app store.
AIB supports your success
When you study with AIB, you'll be supported by our skilful team of over 180 academic, student support and professional staff, who will be with you every step of your MBA journey.
Student Learning Portal
Our innovative Student Learning Portal provides all the resources and support you'll need to successfully complete your MBA studies
AIB Assist
Personalised student support service including counselling, wellbeing advice, and personal strategy management
Academics
Highly qualified and experienced academics
Practice-centric curricula, innovative learning resources and realistic assessment techniques
Study Tools
Access to tools you'll need to successfully complete your degree and excel in your career including Office 365, LinkedIn Learning, Smarthinking and Endnote.
Student Support
Dedicated student and enrolment teams
Supporting you with any issues big or small from orientation to graduation
Online Facilitators
Each class has a dedicated Facilitator (OLF) and a limit of just 50 students to ensure you'll benefit from high levels of interaction, relationship building and learning
Frequently Asked Questions
Do I need to have a background in finance or have prior knowledge to succeed in Financial Management?
Not at all. Financial Management provides an introductory overview of financial concepts, analysis tools and techniques, and ethics in finance. No prior knowledge or experience in the field of finance is required, and there are no prerequisite subjects in the AIB MBA curriculum for this subject. All the basic calculations are done through excel and these have been scaffolded throughout the subject to guide you. However, general business knowledge acquired through experience in the workplace will support your learning.
What will I learn while studying Financial Management?
At a foundational level, the subject introduces how a manager can interpret financial statements, identify trends and utilise financial tools and techniques to improve decision-making, alongside nonfinancial considerations such as environmental, social and governance issues (ESG). It also provides insights into the tools managers need to be able to determine the value of the cash flows to their business when making investment decisions. Students also learn the different types of costs and how to manage their company's working capital effectively to generate value for shareholders.
How will studying Financial Management benefit those outside of the finance profession?
Financial decisions are made by managers across all departments and teams every day. From which project will add the most value to the company to how to reduce operational spending and where to spend the marketing budget – these are all examples of financial decisions often made by professionals outside of the finance department. For managers in all fields and at all seniority levels, having a practical understanding of financial management enables them to make informed decisions, communicate effectively with stakeholders, evaluate financial reports, plan strategically and manage costs efficiently.
When in the MBA will I study Financial Management?
Financial Management is a core subject within the AIB MBA, which means it is a compulsory unit undertaken by all students in their MBA journey to meet the requirements to be awarded the degree. Financial Management can be studied from the third subject onward, following the completion of Leadership and Strategic Management, which are the first and second subjects in the MBA timetable.
Students are encouraged to contact their Enrolment Advisor for timetable advice and support.
Can I specialise my MBA in finance or complete more learning in the discipline?
Yes, AIB offers an MBA specialisation in Finance which supports experienced and aspiring finance professionals to excel their careers in the sector. Covering more than just the numbers, this specialised MBA guides students through the universally used theoretical frameworks and data-driven techniques relevant to modern private sector companies, the public sector, and not-for-profit organisations.
Studying the specialised Finance MBA, students will take AIB's core business subjects before undertaking the finance discipline units: Corporate Finance, Investment Management and Financial Markets and Institutions. Following completion of the final subject – Project – they will earn their MBA specialised in Finance. The specialised finance subjects can also be studied as electives by those undertaking the General (unspecialised) MBA.
Learn more about the MBA (Finance).
How do I apply to study Financial Management?