AIB Industry Guest Speaker and Industry Partner
Chairwoman, Supply Chain and Logistics Association of Australia (SCLAA)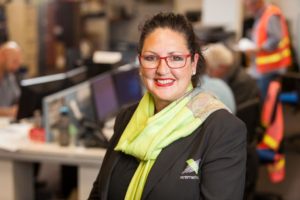 Amanda O'Brien is a Transport & Logistics Professional and the CEO and Managing Director of Australian Worldwide Logistics Pty Ltd trading as Xtreme Freight with head office based in Melbourne. Amanda's particular expertise is in strategy and solving logistical challenges for Global Freight Forwarders and increasing efficiencies in the supply chain through strong partnerships and transparent analysis. Her belief is that developing people's talents is fundamental to achieving great results and that flexibility and outside the box thinking is the greatest catalyst for change which is essential in keeping up with globalisation. Past experience in diverse fields ranging from Telecommunications, Airlines and Retail holding both management and procurement roles has seen Amanda involved in projects that return investment to companies with people at the core. Changing the image, increasing the efficiencies and developing seamless logistical solutions for clients in the Transport & Logistics sector is fundamental to her philosophy. Amanda joined the committee of the Victorian Division of the SCLAA in 2012 to contribute to the growth of female participation in the industry and believes that giving back to the community and awareness of social and political issues is cognisant with greater results.
Understanding Supply Chain and Logistics Management
Meet all AIB's 
Industry Guest Speakers.