AIB Industry Guest Speaker
Director, PWC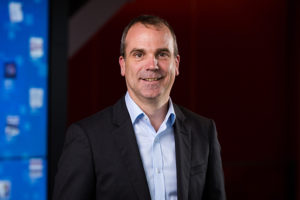 Barry is a senior Director in PwC's management consulting practice.  He has over 20 years' experience in the financial sector, defining and executing retail banking and wealth business strategies. Barry has expertise in consumer banking and wealth channel transformation, delivery of sustainable behavioural change in large, distributed workforces and driving customer advocacy and profitability. Barry drives businesses across the divide between strategy and execution. He thinks systemically across all aspects of commercial performance, customer experience, physical and digital channels, employee experience and leadership.  Barry integrates these components into deliverable plans to achieve effective, sustainable change. Barry has held consulting, general management and executive leadership roles in the UK, Switzerland and Australia.
Lessons in Managing Change
Meet all AIB's 
Industry Guest Speakers.