AIB Industry Guest Speaker
Chief Economist, NSW Treasury Corporation (TCorp)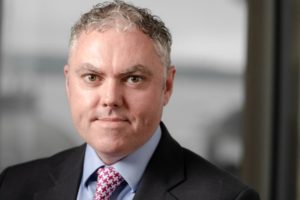 Brian Redican is the Chief Economist at NSW Treasury Corporation (TCorp), a position he assumed in 2014. As TCorp's Chief Economist, Brian provides economic and financial market research to TCorp's external clients as well as TCorp's internal teams that manage around $70 billion of assets under management and a similar sized debt portfolio. Before that, Brian worked at Macquarie Bank for 14 years where he headed up Australian and NZ economic research. This involved compiling forecasts, reports and presentations on the Australian and Global economies for a combination of internal and external clients. The internal clients included the investment banking, property, investment advisors, corporate advisory, funds management and trading areas of the bank, while the forecasts were also used for Macquarie's internal purposes. The range of external clients encompassed fund managers and hedge funds involved in the debt, FX and equity markets, private clients, financial advisors, central banks, sovereign wealth funds, private equity, corporates as well as extensive contact with the media. During this time, Macquarie's Australian economic research frequently received the top rating by fund managers based in Asia, Europe and the US according to the Peter Lee/Greenwich surveys of investors. Before joining Macquarie, Brian worked at the Reserve Bank of Australia for 5 years and was responsible for compiling the RBA's economic activity forecasts. Brian obtained a M.A. (Hons) in International Macroeconomics from Queen's University, Canada and B.Econ. (Hons) (Economics and Asian Studies) from the University of New South Wales.
Lessons in Economics
Meet all AIB's 
Industry Guest Speakers.