AIB Industry Guest Speaker
General Manager, CIBO Espresso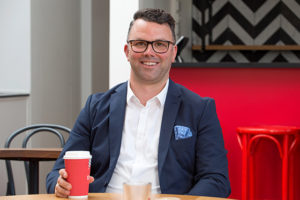 Cain is the General Manager of South Australia's favourite coffee brand CIBO Espresso, a boutique Italian coffee franchise born in Adelaide in 2000 which was the pioneer of the espresso landscape. Specialising in traditional Italian Espresso, authentic savouries and pastries the brand continues to grow 18 years on and Cain's role as General Manager covers all business functions from leadership, operations, innovation, brand and marketing, Franchise engagement and financial management. Cain's particular passion is the Franchising industry and after taking his first executive role at just 21 years of age, has over 15 years' experience growing brands in senior leadership roles at CENTURY 21 Real Estate, Boost Juice and Specsavers. He has insatiable enthusiasm for leading and driving the strategic development of service centric business through people equity, growth and operational efficiencies. A founding member of the Real Estate Institute of South Australia's (RESIA) Next Generation Committee, regular judge for the REISA Awards, a South Australian Young Achievers Finalist and a graduate of the Australian Institute of Business MBA in 2018.
Lessons in Franchising
Meet all AIB's 
Industry Guest Speakers.