AIB Industry Guest Speaker
Supply Chain Management, TransCanada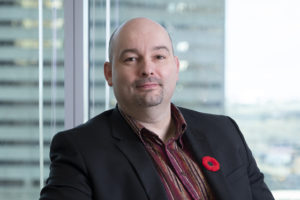 Christian is a senior supply chain professional at TransCanada. He has over 20 years of experience in Oil and Gas environment including: Manufacturing, Material Coordination, Inventory Management, Procurement, Contracting, Contract Administration, Logistics, Negotiation, Business Development, Freight Forwarding and Customs Regulations, together with an understanding of company system tools.
Christian's experience helps him demonstrate versatility, leadership, and goal-oriented outcomes with proven performance capabilities. He also undertakes a diverse range of tasks with dedication and resolve.
He continually seeks personal development to improve within the work environment and has been known for his ability to develop strategic long term partnerships, being fluent in both English and French.
Meet all AIB's  Industry Guest Speakers.